NBC Sports Philadelphia
Location:

Philadelphia, Pennsylvania

Affiliation:

NBC Sports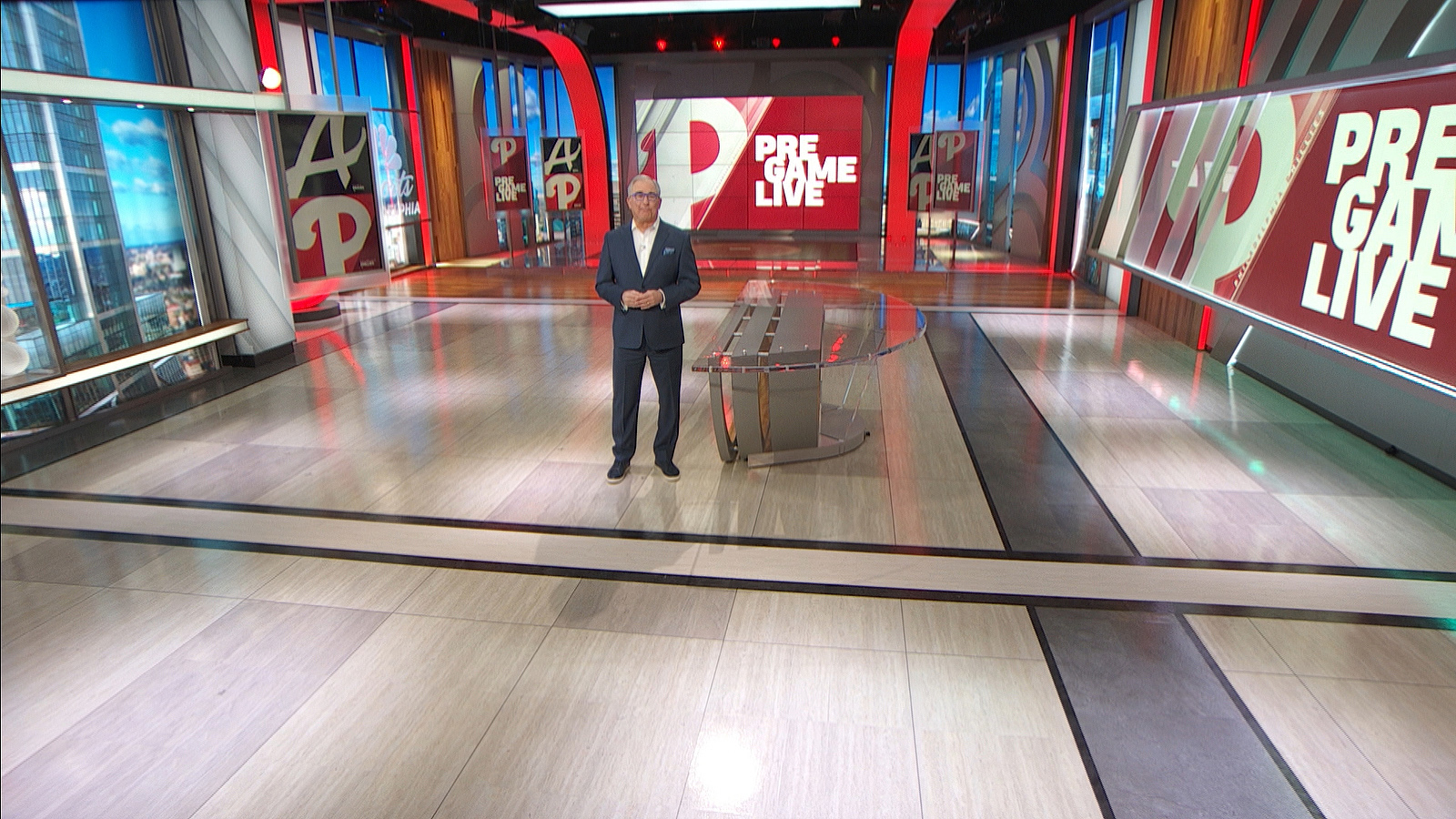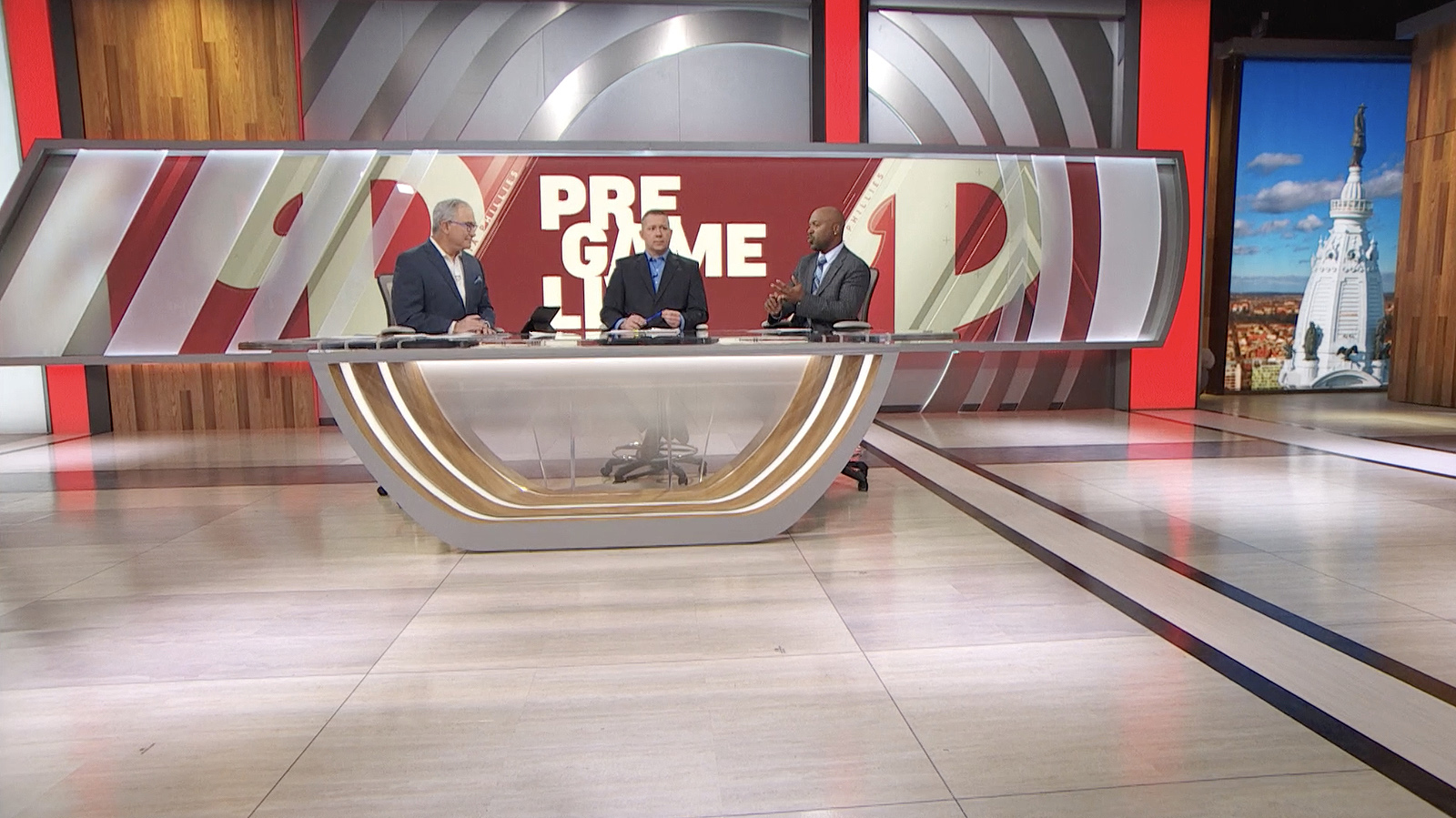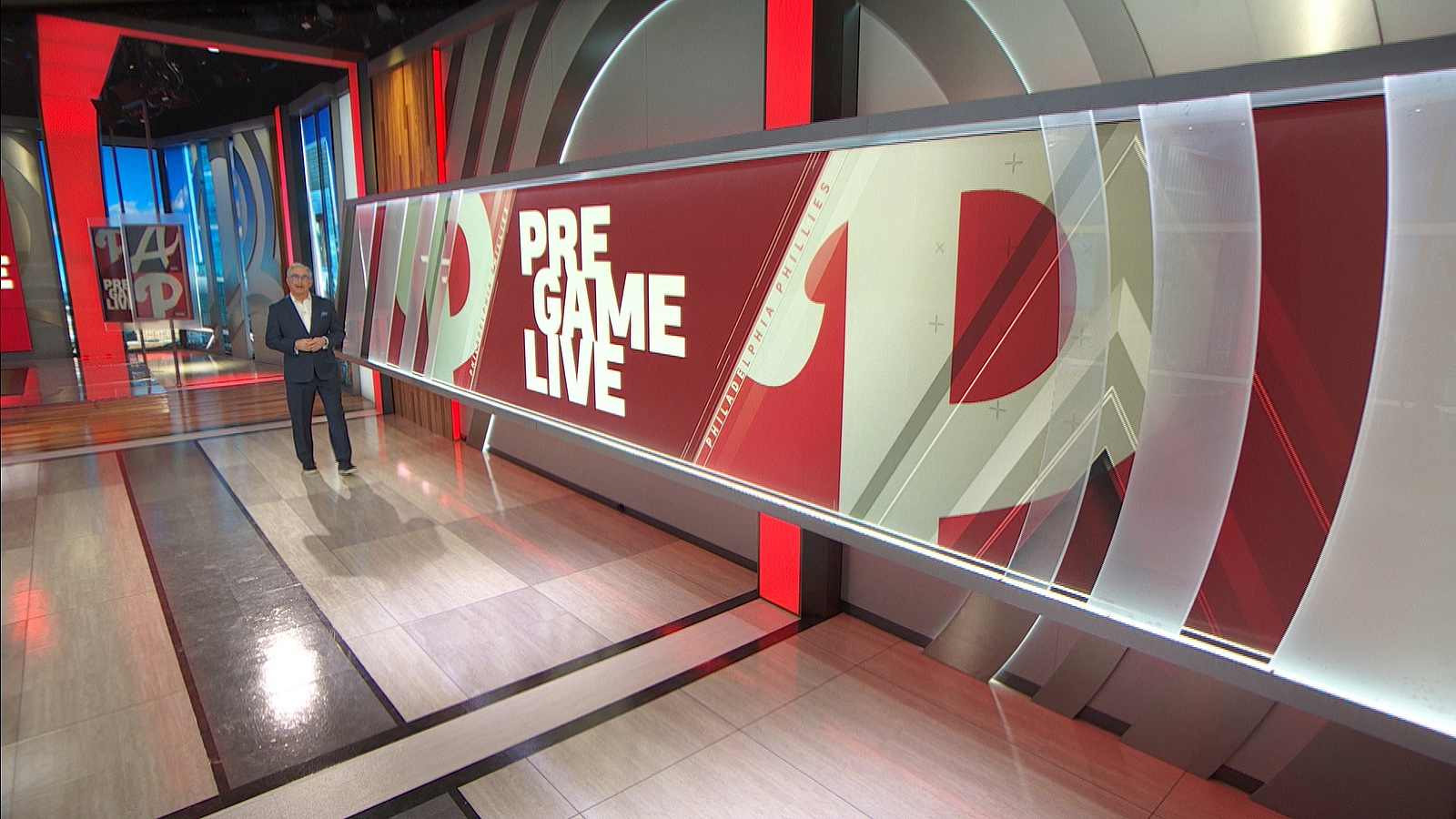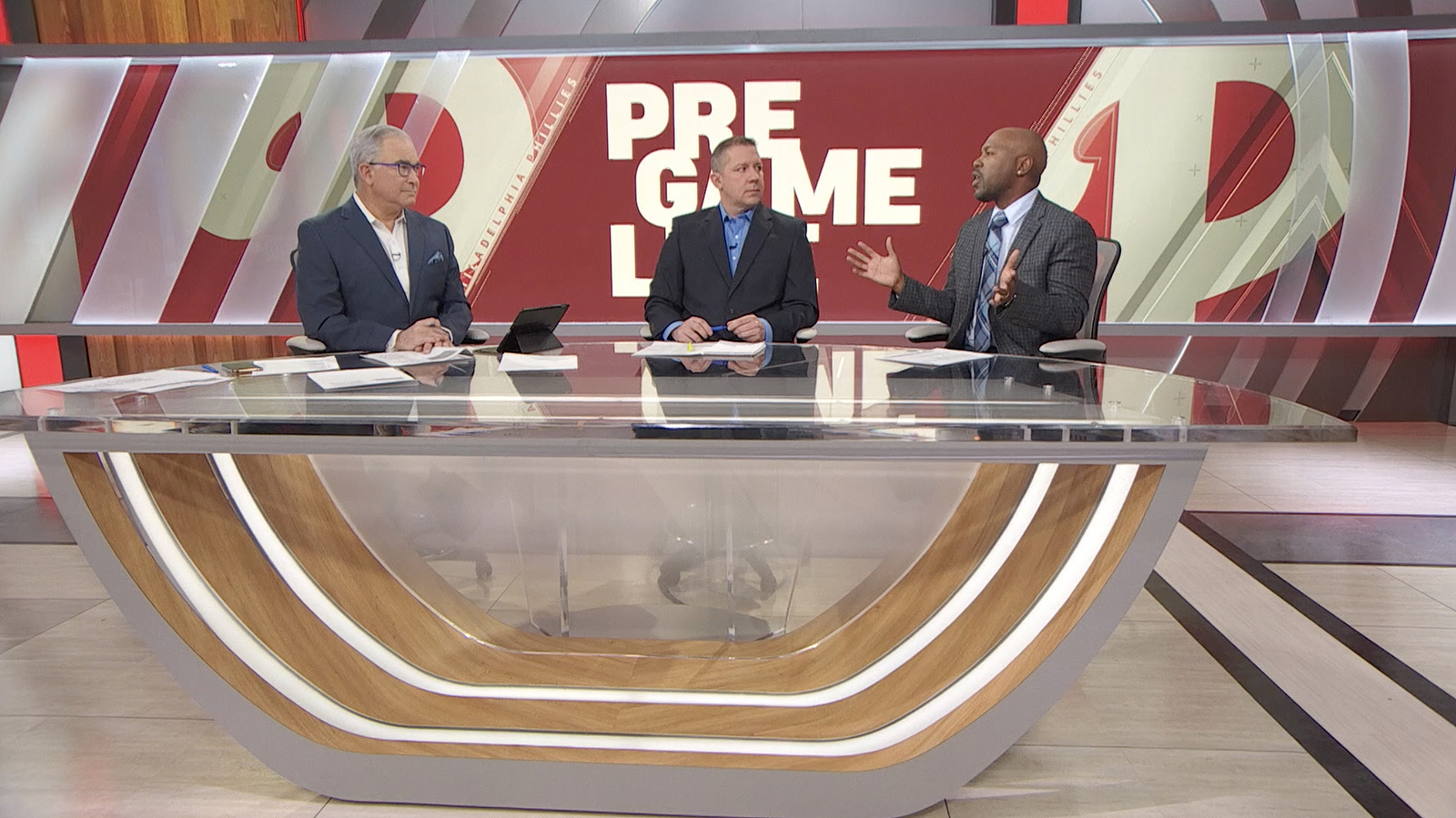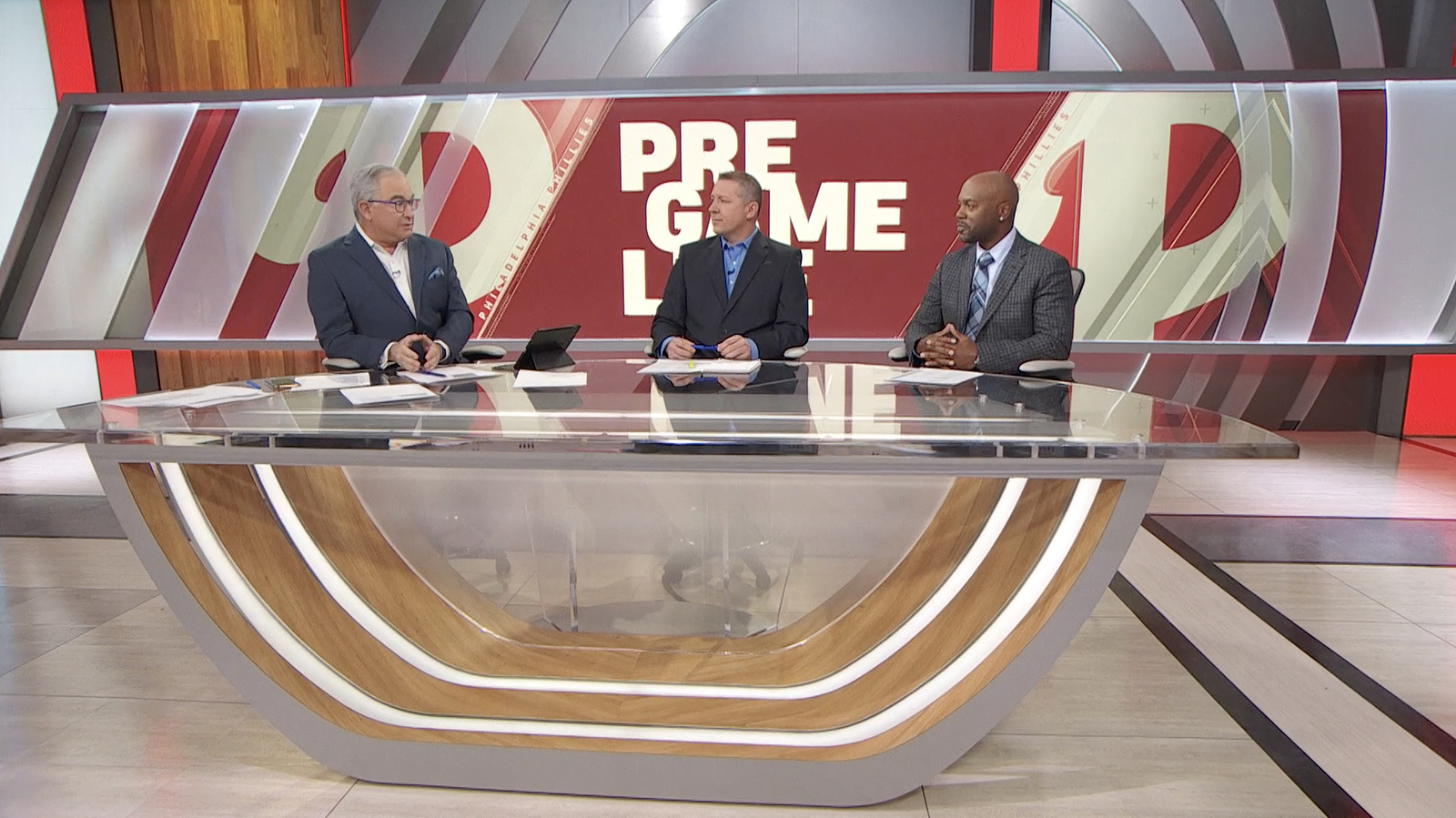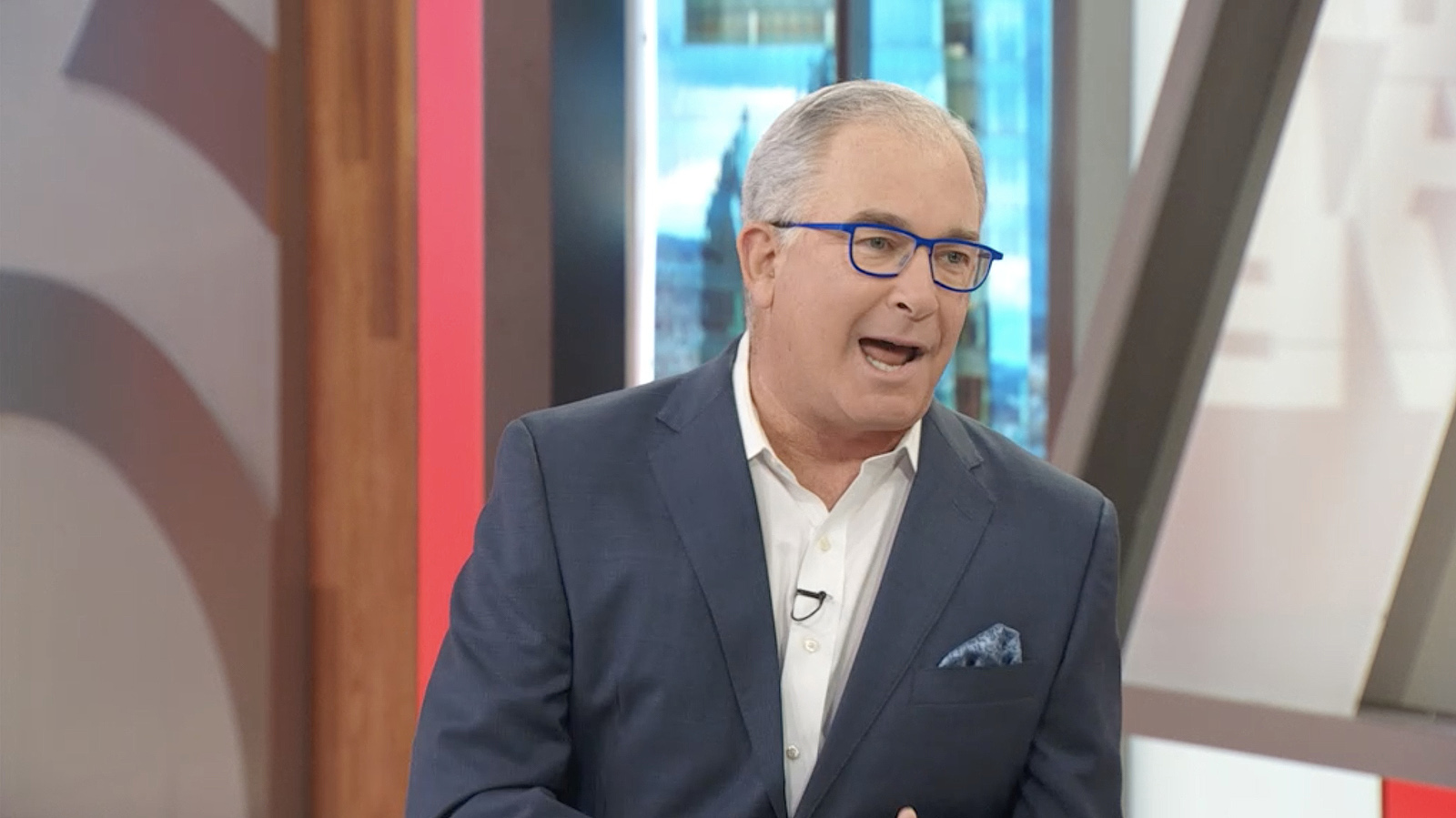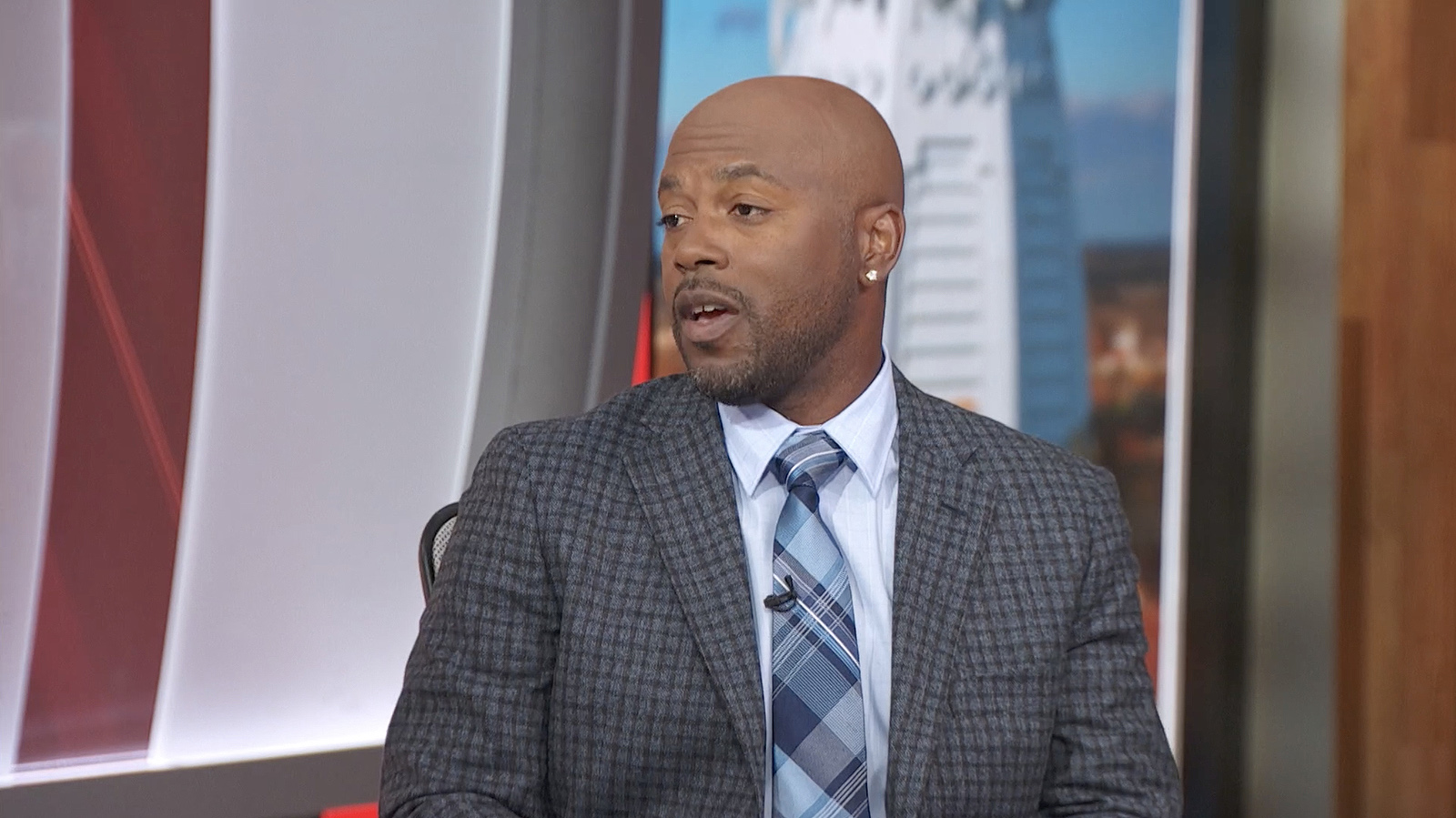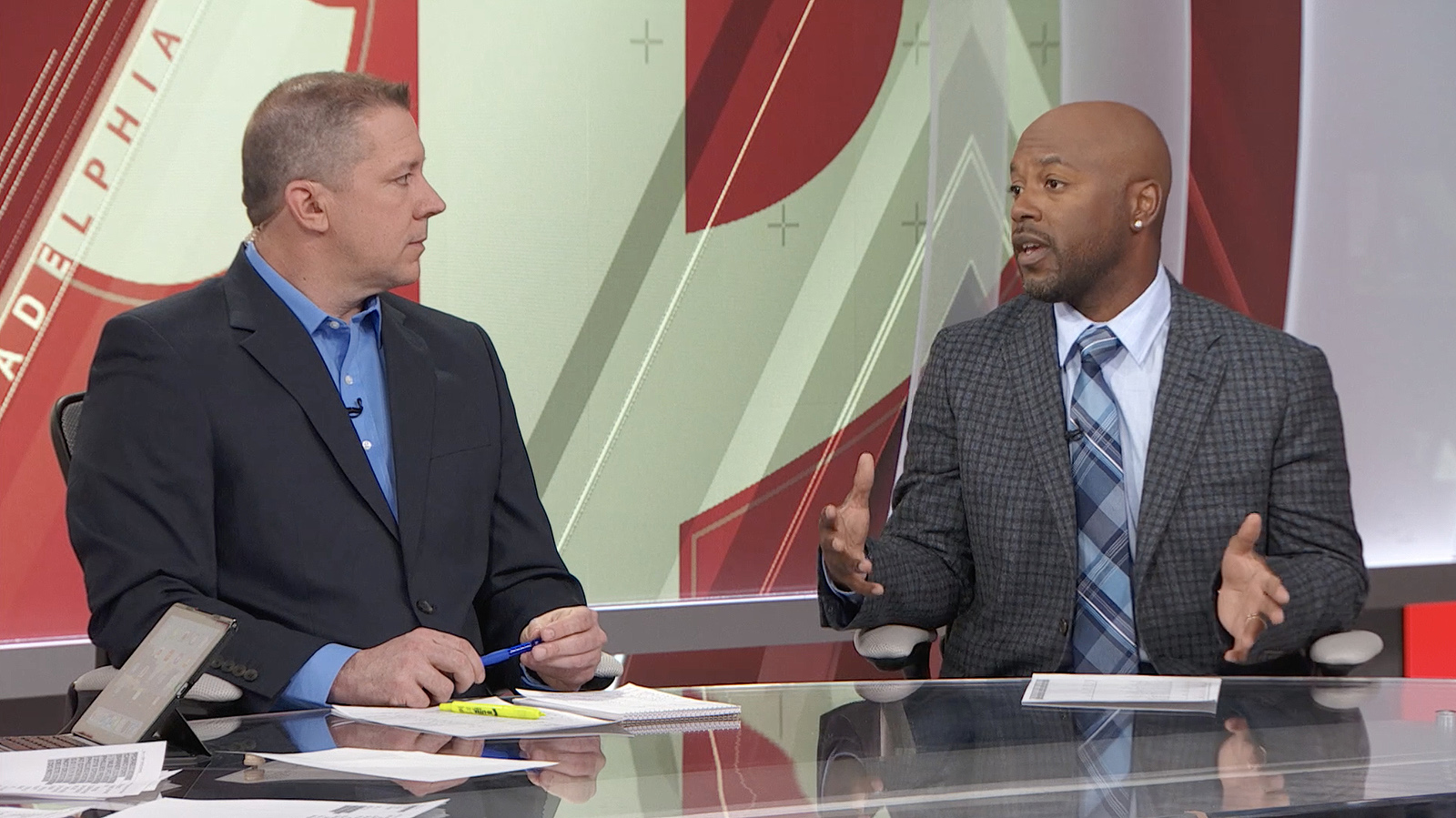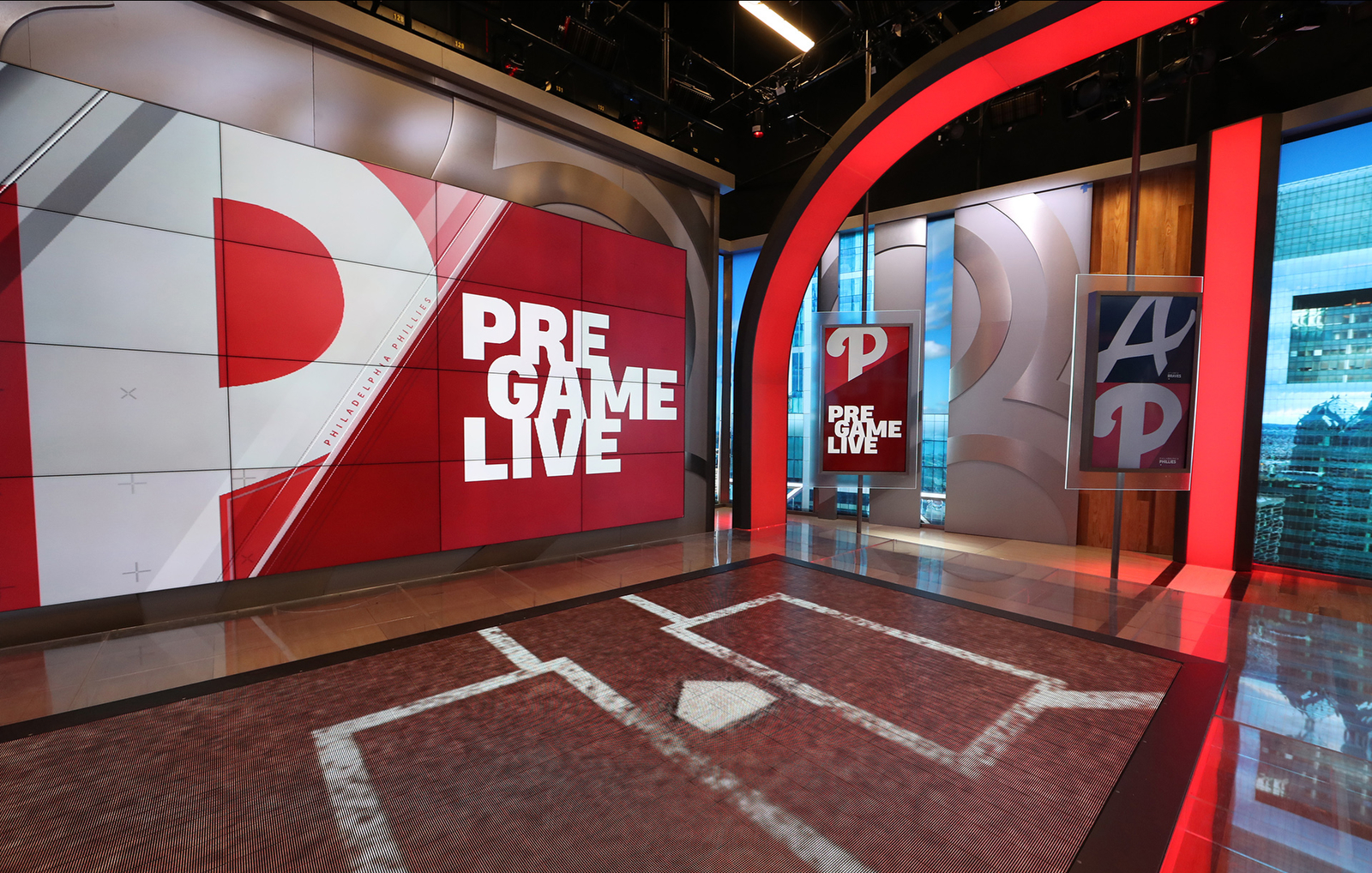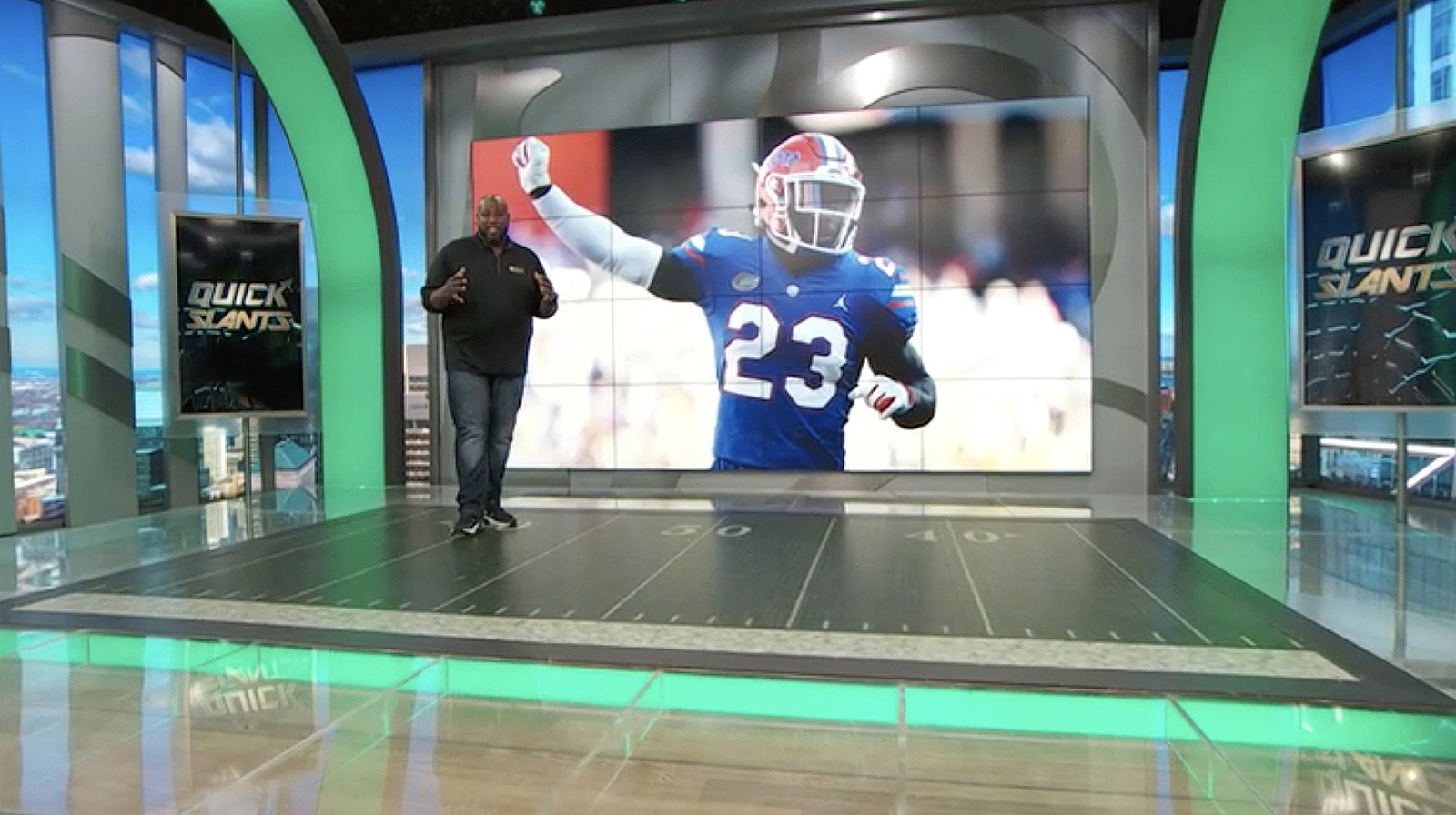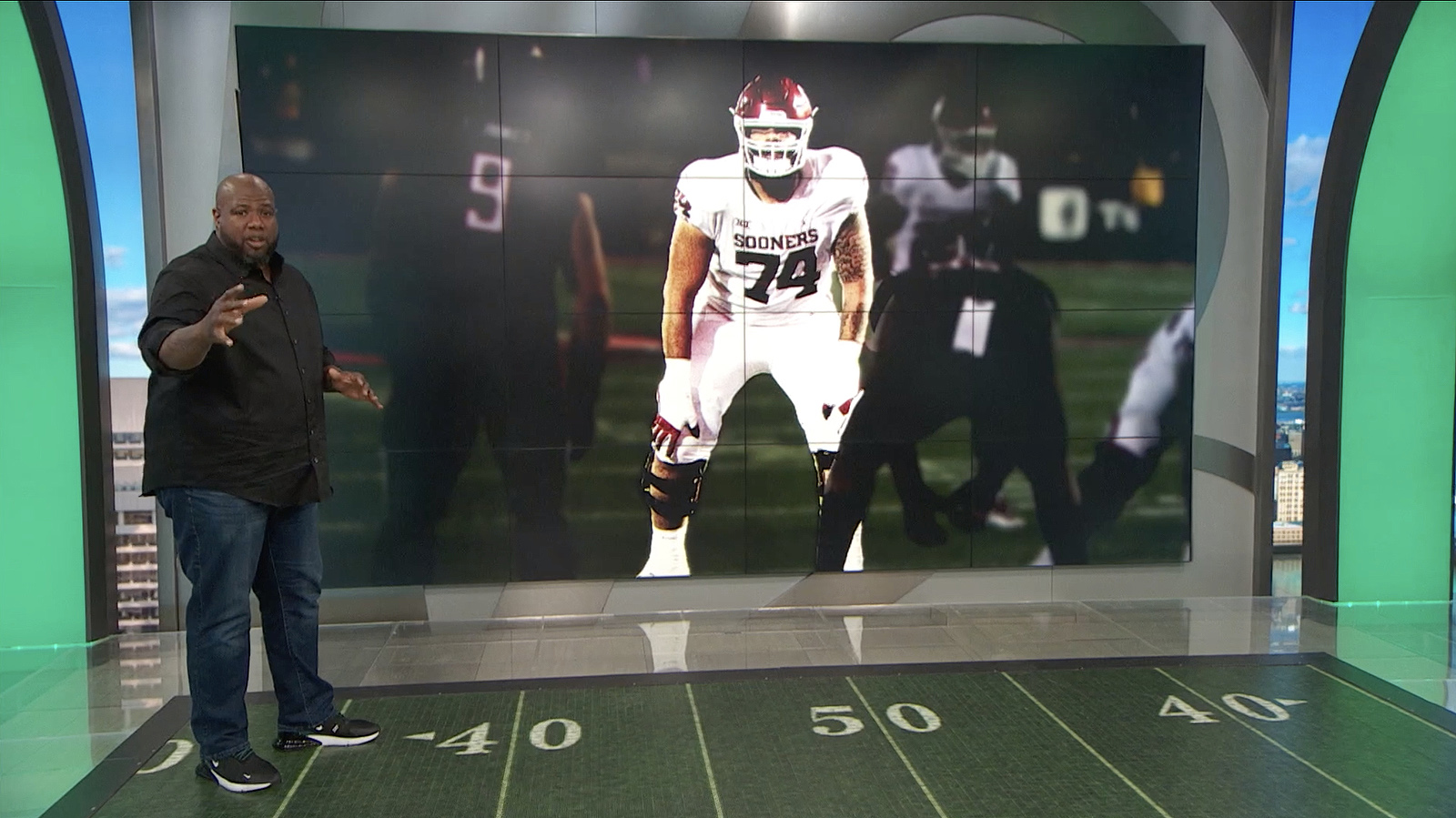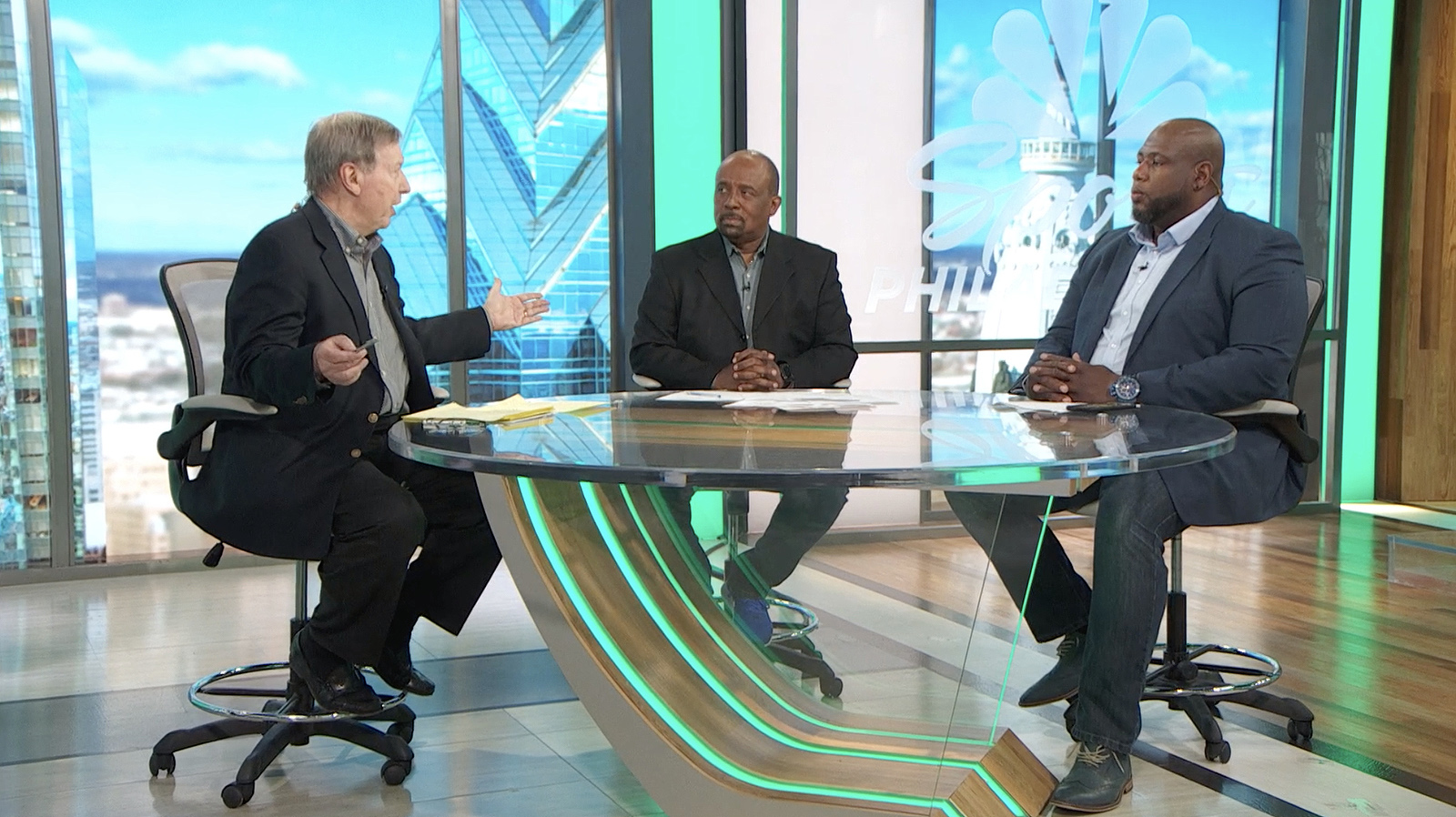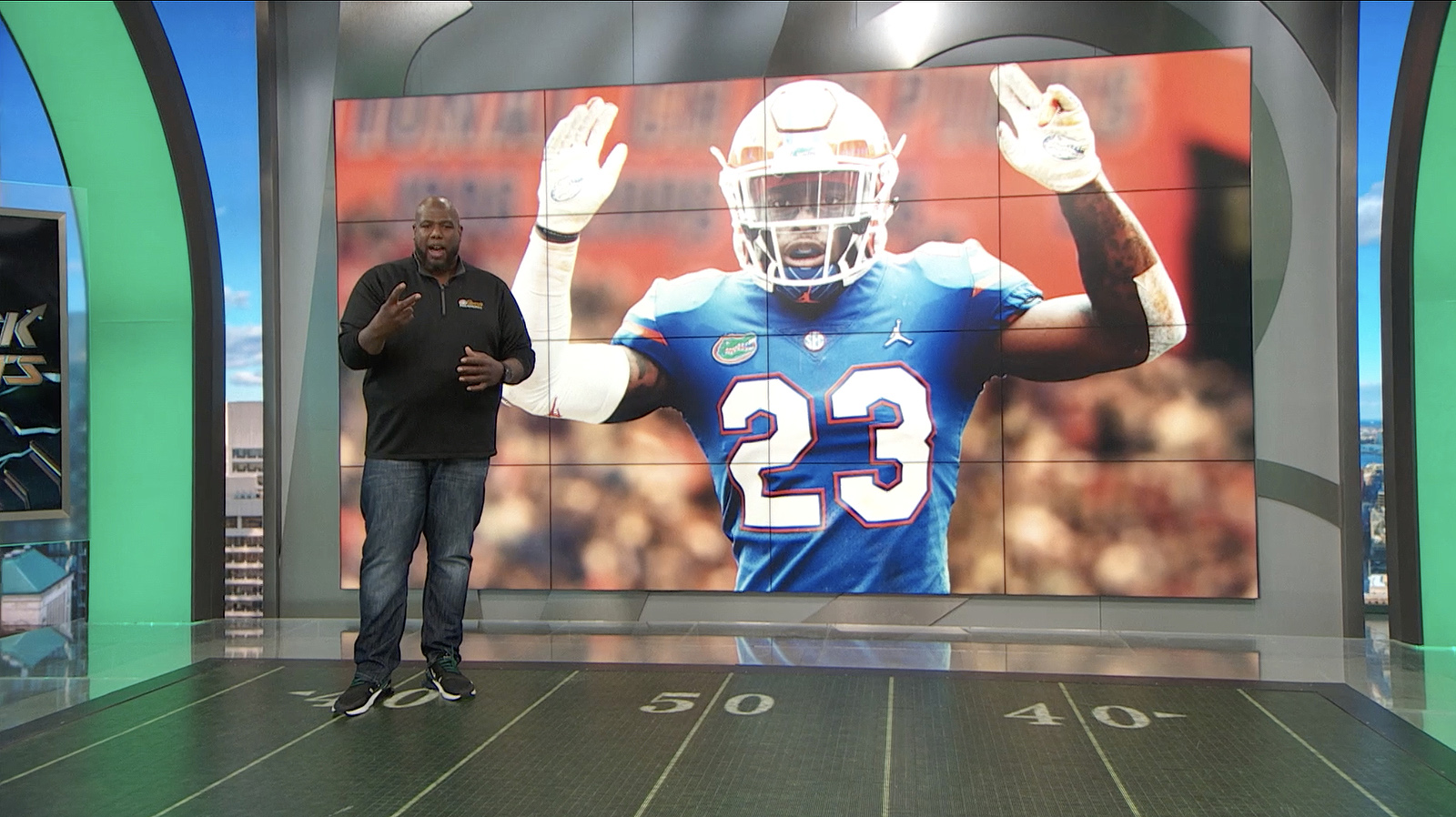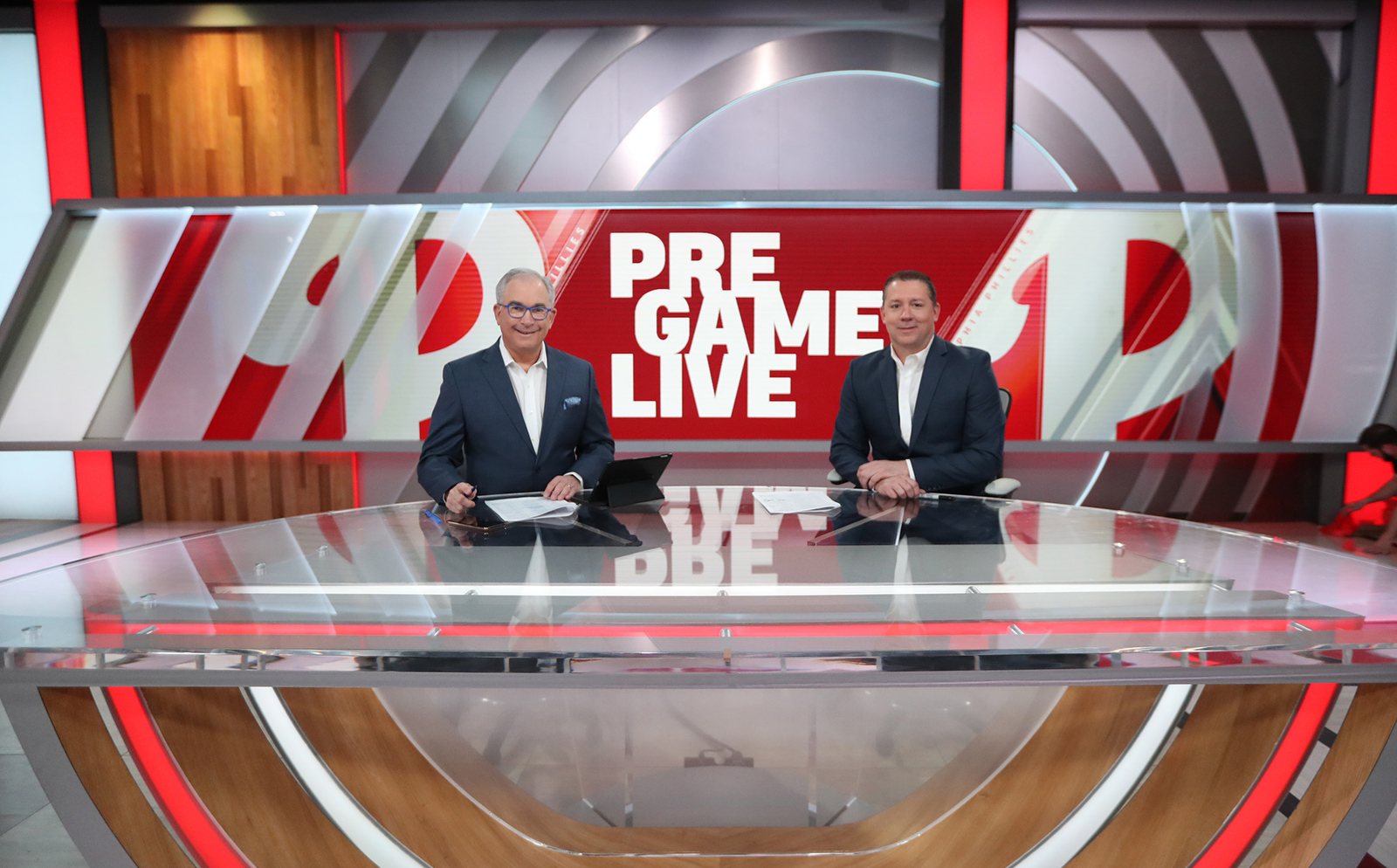 Set that debuted in March 2019 for NBC Sports Philadelphia, timed the 2019 MLB Opening Day.
The 3,600 square foot studio, which is located inside the Wells Fargo Center in Philadelphia, includes a variety of standup positions and desk locations allowing movement and flexibility for the network's variety of programming.
The design includes a 23 foot LED wall behind the main anchor area running the length of the space with LED panels. One of the unique areas of the scenic design is the demonstration space which includes a 15×8 LED floor for immersive and interactive analysis.