ServusTV
Location:

Salzburg, Austria

Affiliation:

Network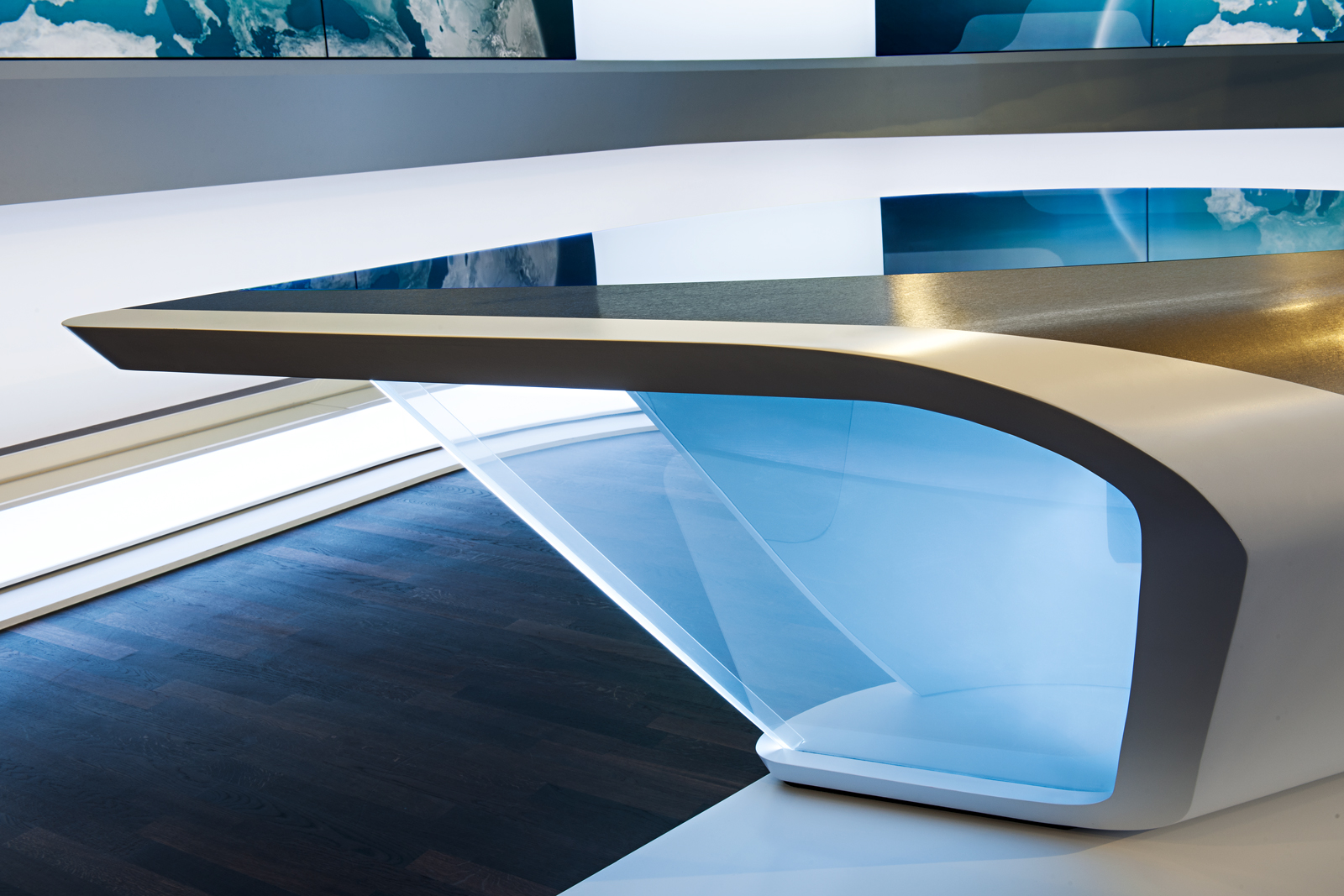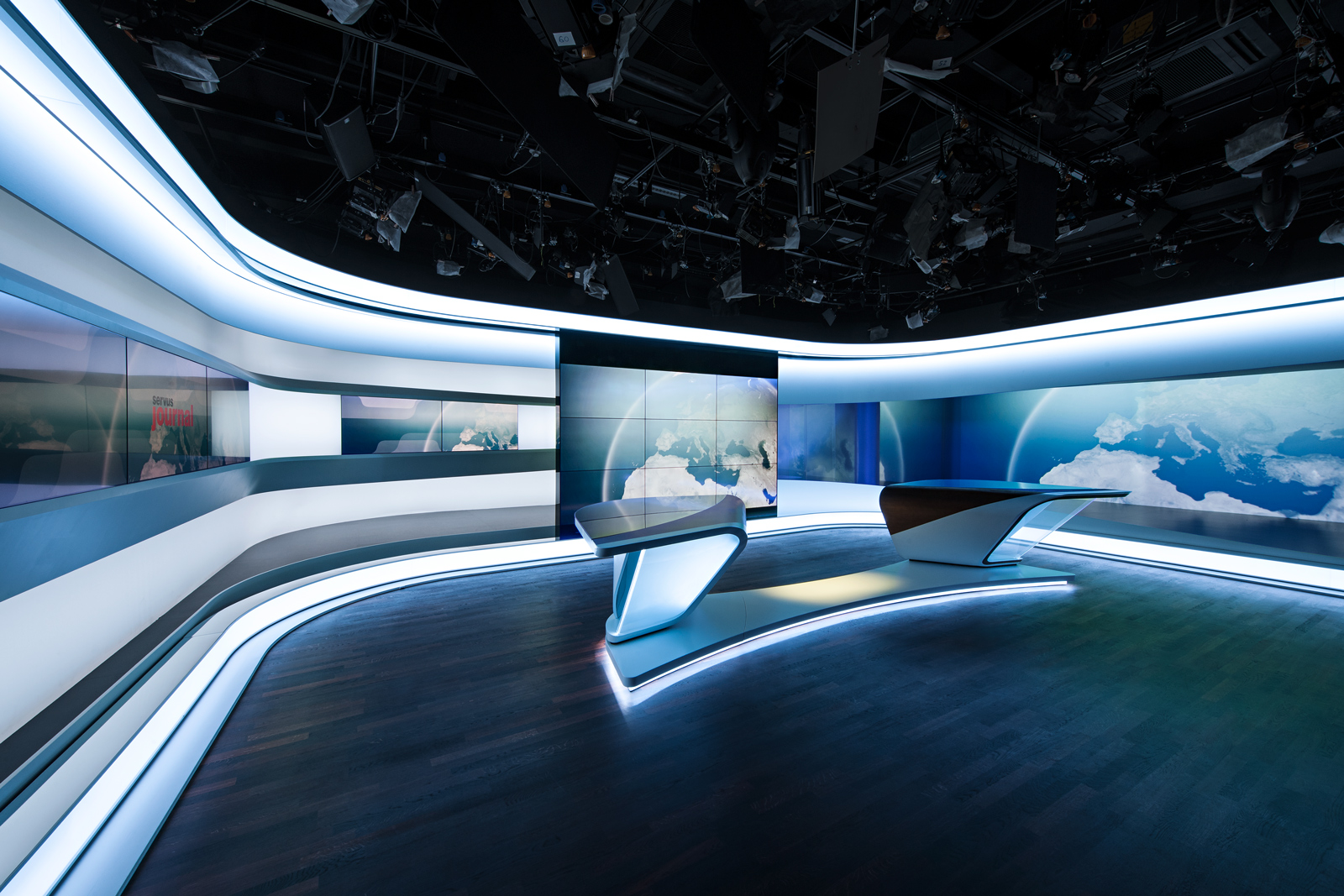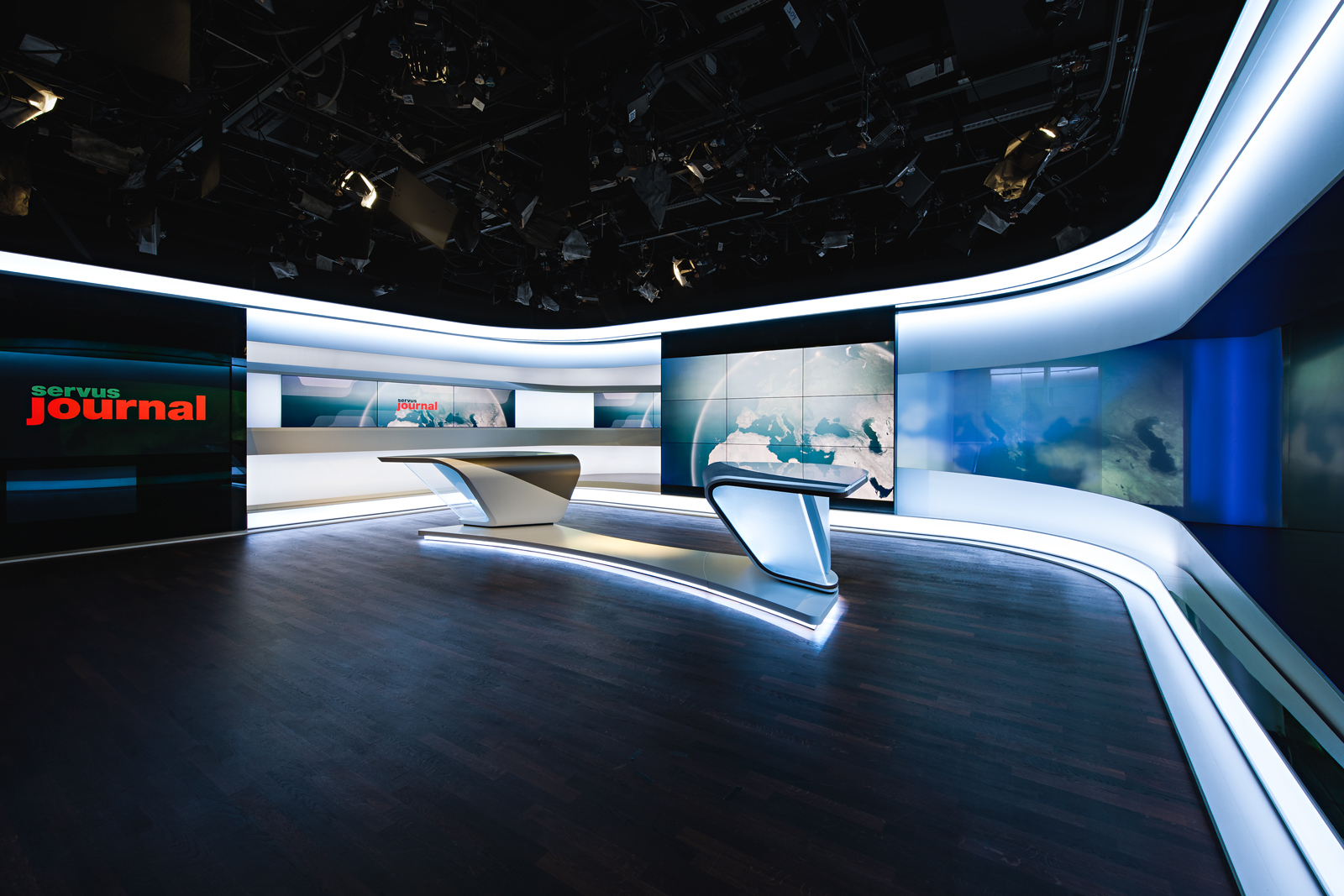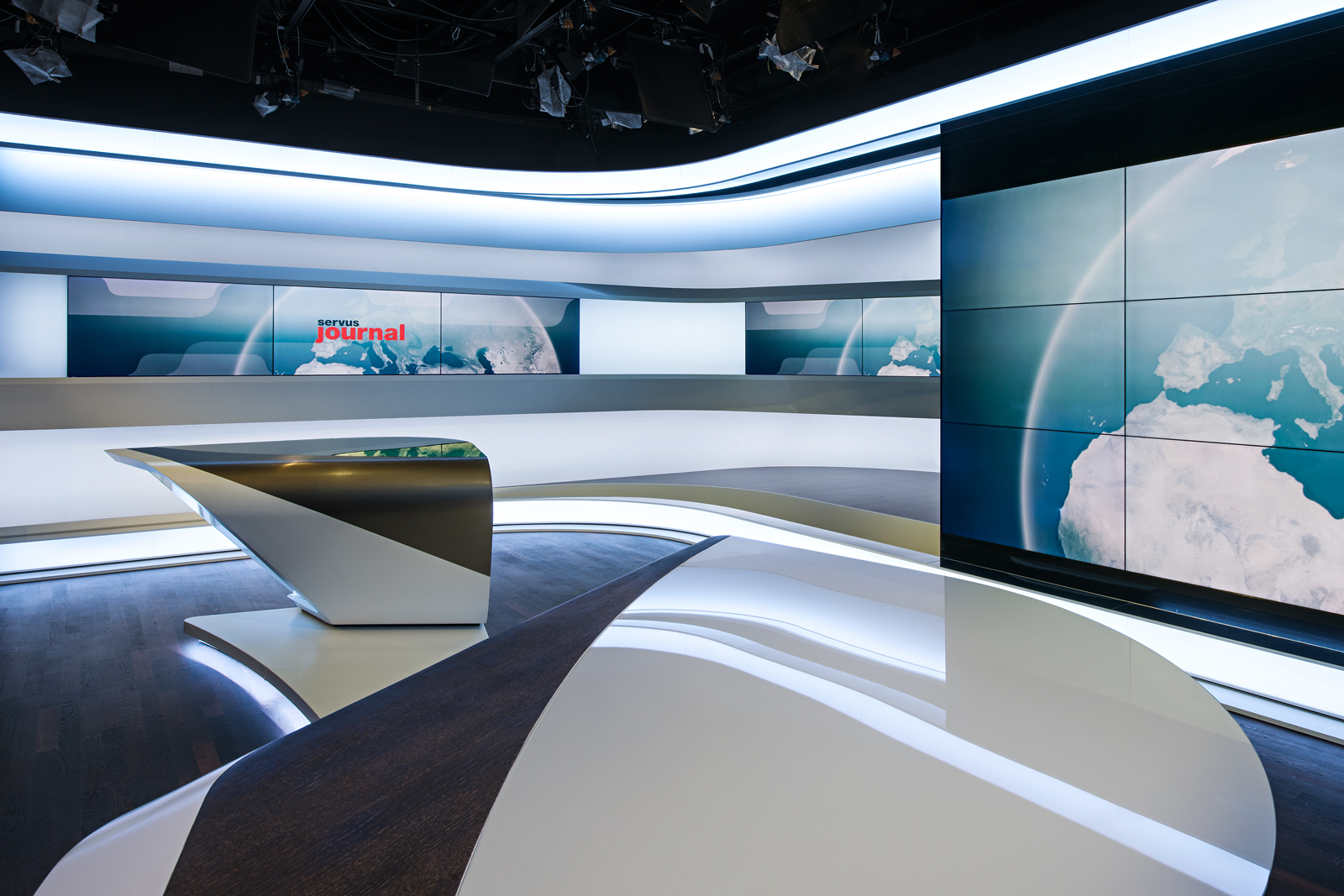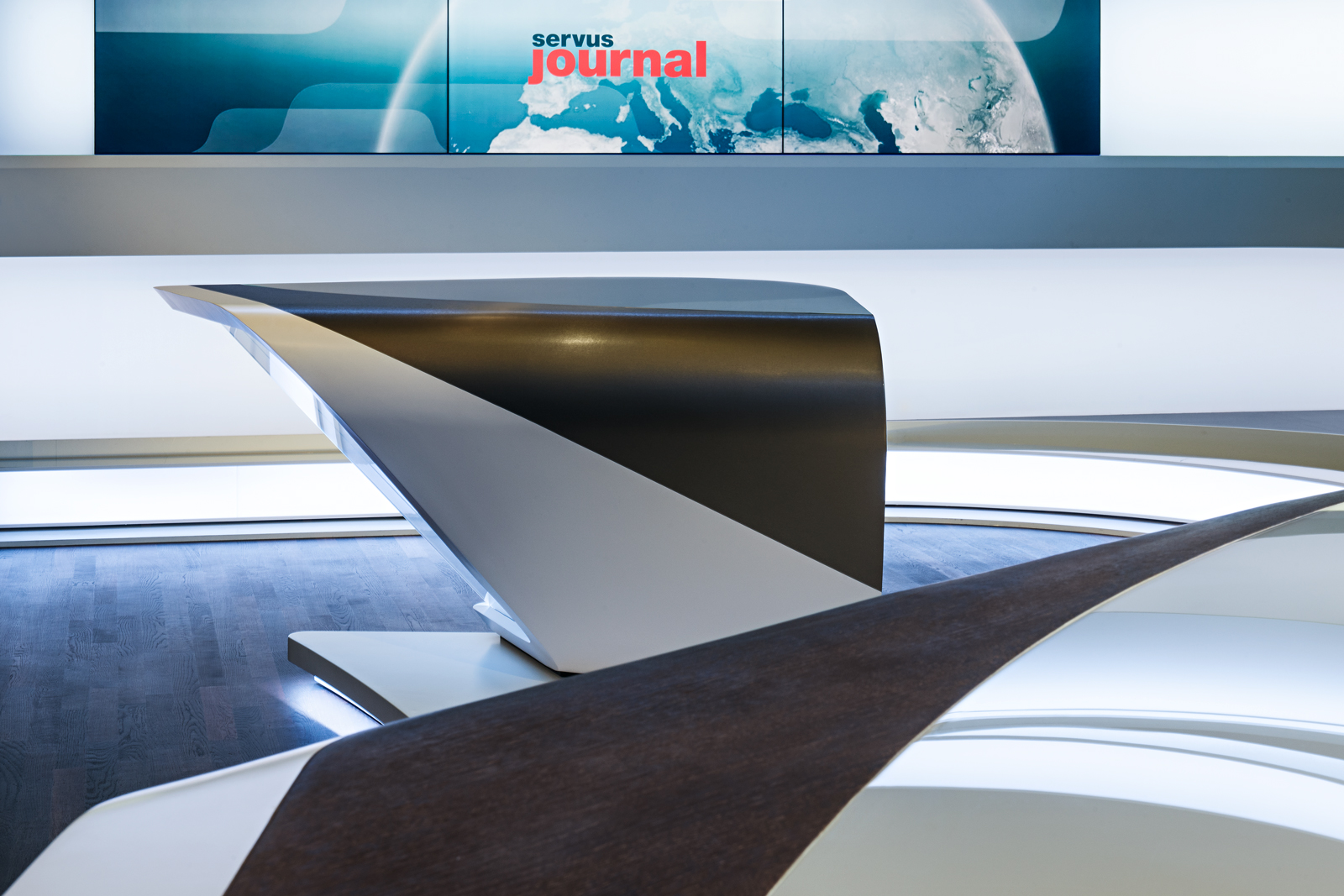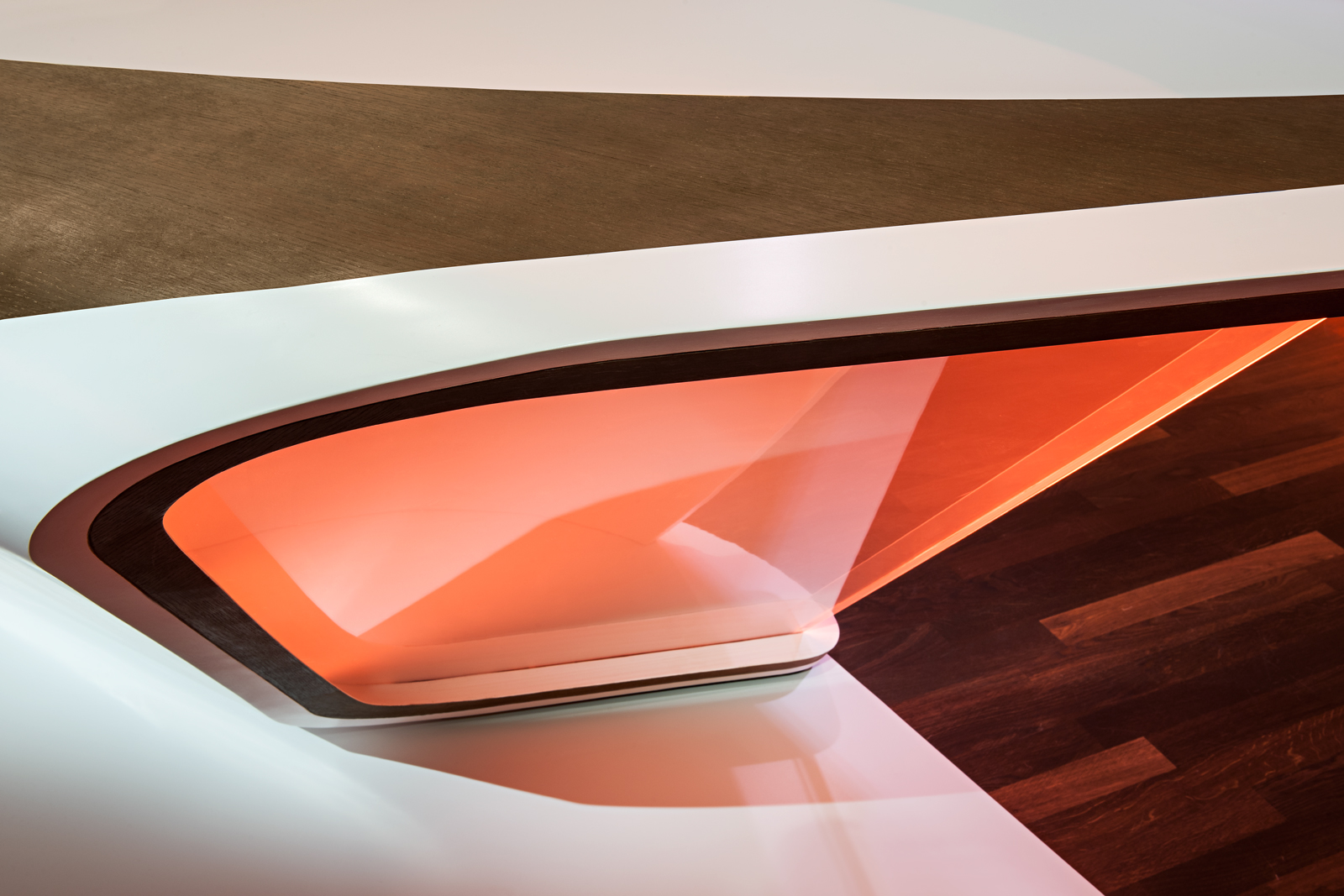 The re-design of the broadcast studio conceived and built by Veech x Veech for Red Bull's 2009 channel launch of ServusTV targeted the creation of a new identity reflecting the duality of the news program format.
Veech x Veech transformed its previous design into a multifunctional, sophisticated 270-degree studio combining peerless aesthetics, functionality and technological advancement with the flexibility to incorporate and project the visual identities of two distinctive news formats.
The new ServusTV studio went on the air at the end of April 2015.
Photos courtesy of Hertha Hurnaus and Veech x Veech