TF1 World Cup 2018
Location:

Paris, France

Affiliation:

TF1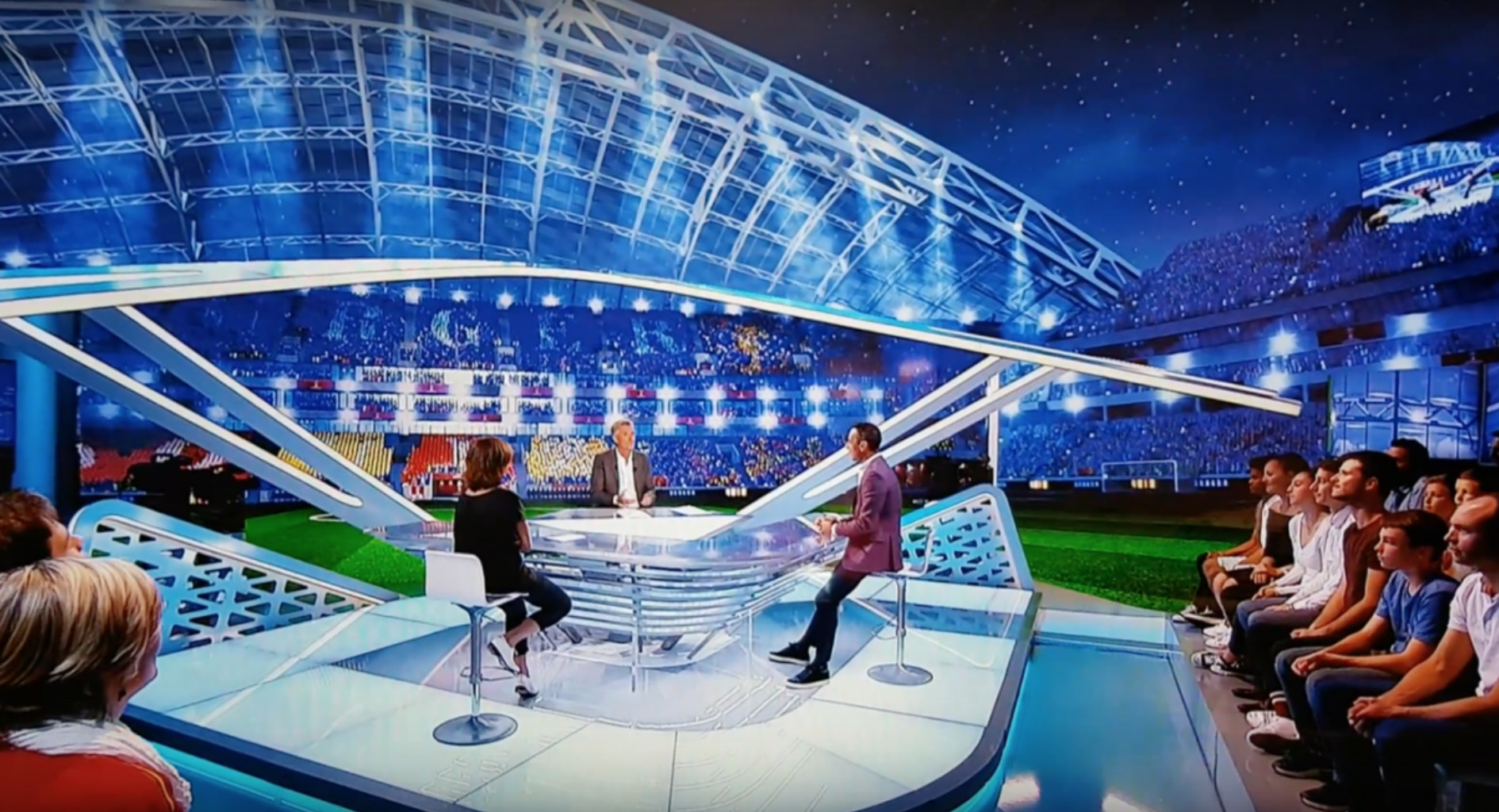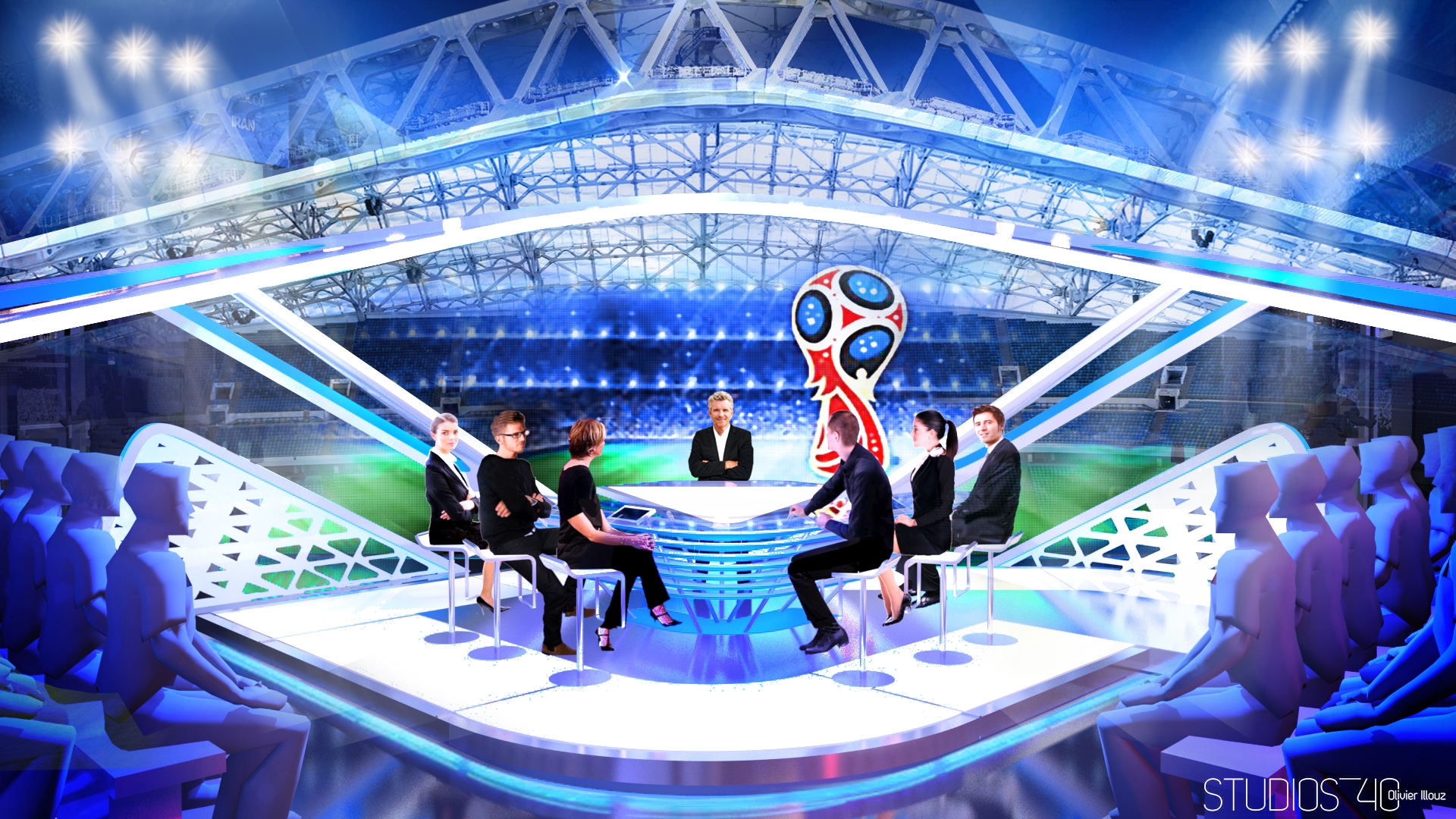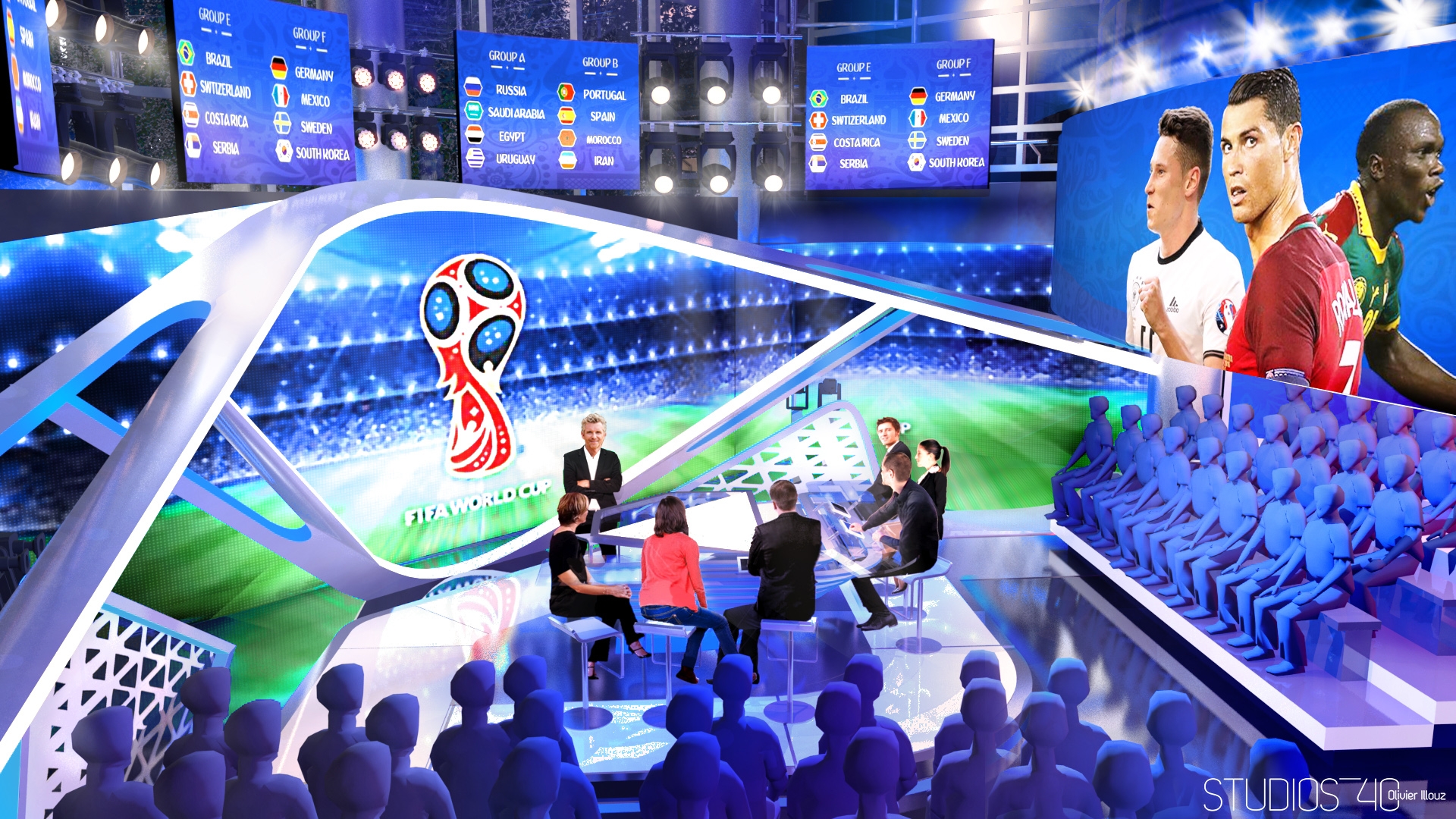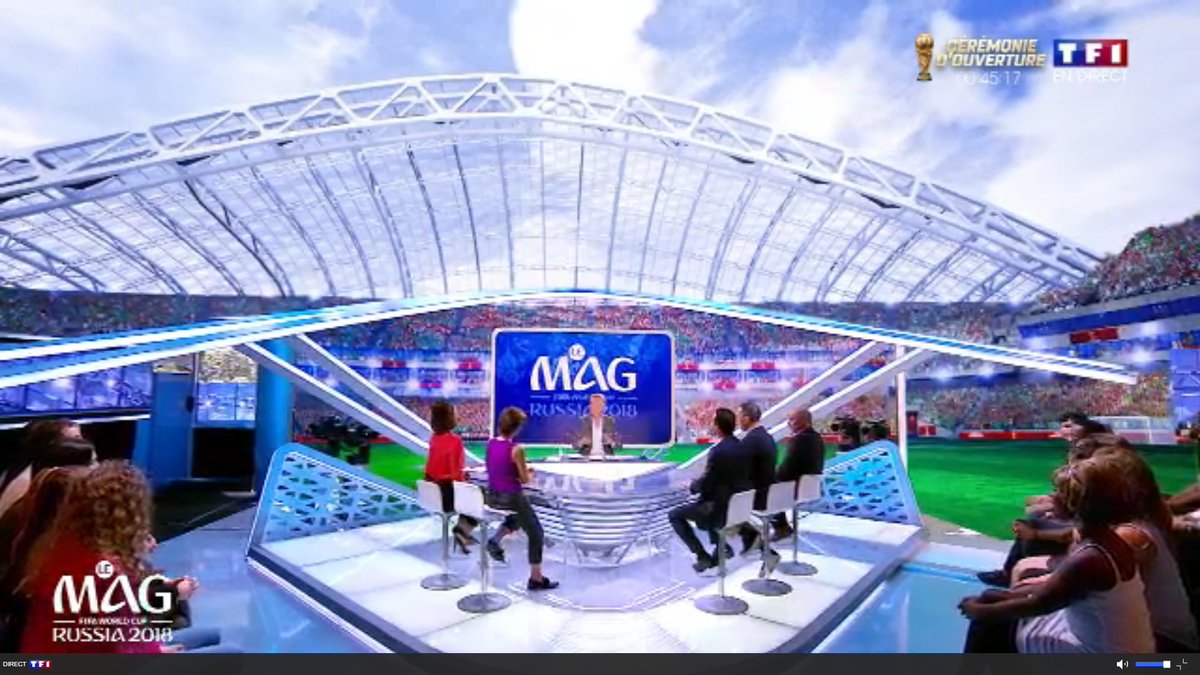 Set design used by TF1 for the 2018 FIFA World Cup in Russia, combining a physical set with virtual set extensions.
The virtual graphics and augmented reality were powered by Reality from Zero Density using the Unreal Engine with design by Dreamwall.
"Le Mag" presented by Denis Brogniart was the primary TF1 World Cup wrap-around program.