'NBC Nightly News' connects past with present in studio move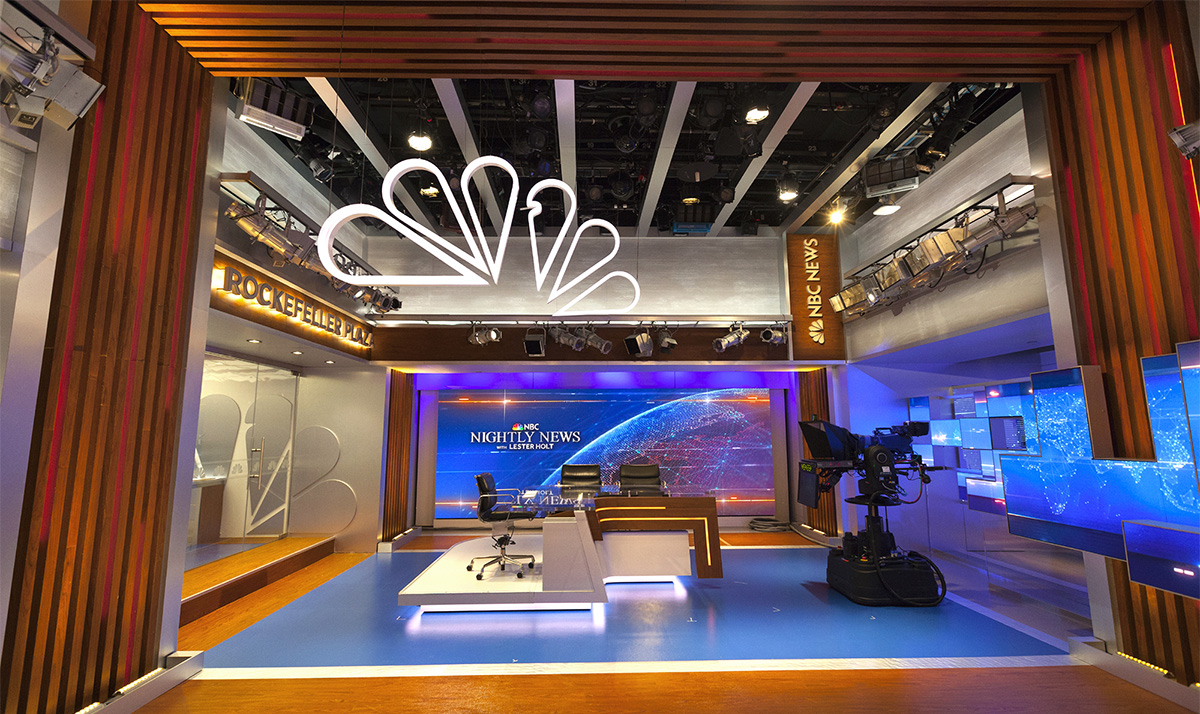 In the far back of the work area is an opening to the additional portions of space, which can also be covered with trackable LED panels that display a video loop of the revamped corner used primarily by MSNBC programs that debuted during last summer's convention coverage.
This element allows the broadcast to keep its newsroom-style background which, when in 3B, used a loop of the network's Los Angeles newsroom projected behind Holt. But it also gives the ability to close off the view to 3A in case the production needs of that space interfere with "Nightly."
Large, backlit marquee-style letters above remind viewers of the studio's location at Rockefeller Plaza, a key part of the show's opening sequence.
In the upper corner of the studio, a dimensional NBC News logo also appears.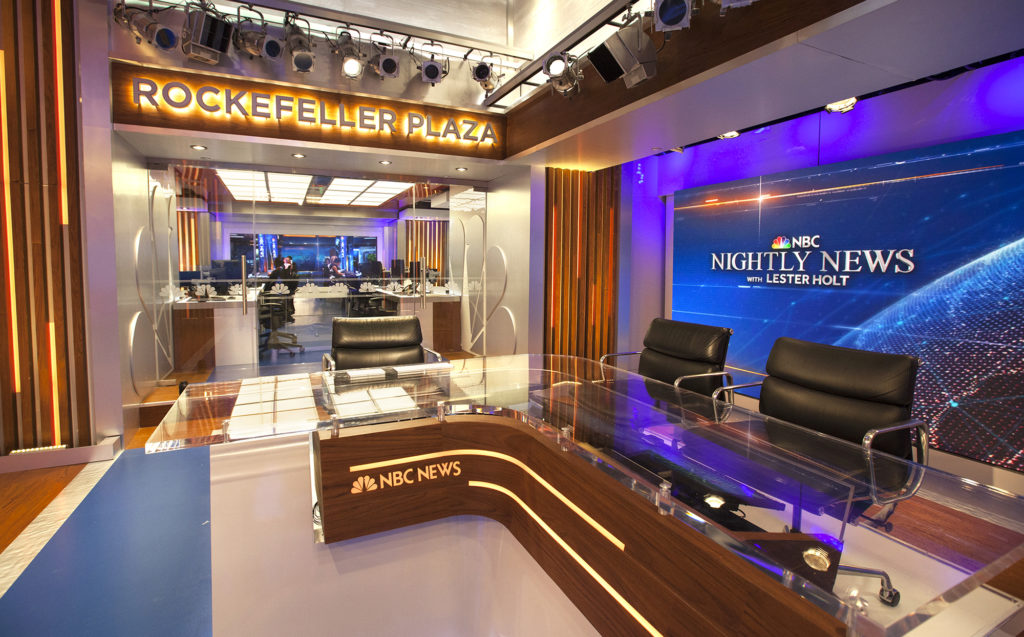 The north side of the studio features a wrap-around LED vista wall, which mirrors NBC's other recent LED upgrades, and a standing desk topped by an extruded peacock.
The grid of the studio, meanwhile, is covered with sleek metallic panels, a look that was part of the 3B deisgn language — though that space's original design featured "lanterns."
Studio 3C and MSNBC's Studio 3A opened in October 2007 after a renovation of the third floor and relocation of MSNBC to 30 Rock, connecting the combined newsrooms of NBC News and MSNBC.
"Nightly News" moved to Studio 3B in 2011 as the network launched the now canceled "Rock Center" program, where the two shows shared the space.
After "Rock Center" went off the air, "Nightly" moved over to the "Rock Center" interview area to take better advantage of the large L-shaped rear projection walls, along with other updates that fit the changing pace of the broadcast.
As "Nightly" continued to settle into 3B over the years, it increasingly made use of the large video walls for storytelling and background opportunities, and this new space gives it a larger, multifaceted canvas to build on.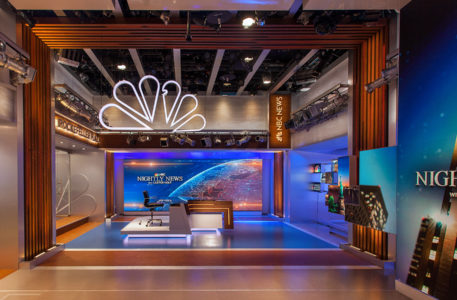 NBC News Studio 3A
View more images of this project...
Clarification: Previous versions of this story referred to the studio number as 3C. Although the set is in the same space previously designated at 3C, NBC now refers to entire space, including the adjacent 3A, under the 3A label.
Continue Reading... Page 1 Page 2