New election package for CBS News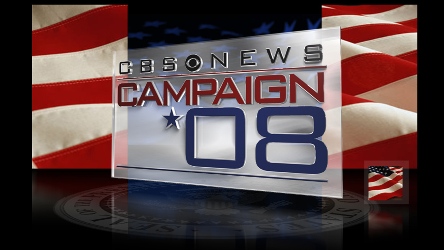 Via TVNewser, we've learned that CBS News has unveiled its graphical look for the 2008 election. Gone is the rather traditional circular seal-style logo (see after the jump).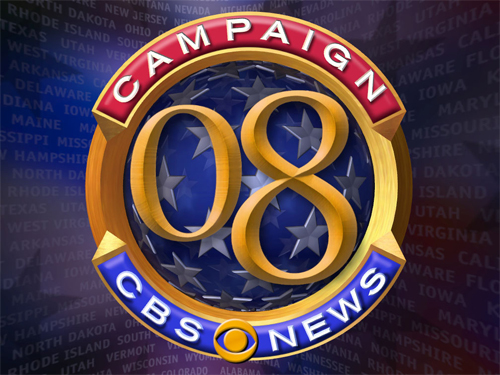 In is a sleek, glassy look dominated by sharp edges and flat surfaces. It's interesting to note the new look skews more toward the designs being used by other networks, NBC in particular.
The design's subtle use of the presidential seal on the "floor" of the graphic is a nice touch, but the typeface used is a little too hard to read. The large negative space on the left seems awkward — and makes it seem like the "20" of "2008" should have been included.
The uniquely-cropped flag elements in the background are an interesting touch, however, though the small square flag icon in the lower right seems oddly out of place (and one wonders how the CBS eye bug will play into this layout). Plus, it's not clear how this will work in the 16:9 and 4:3 world.
It seems unusual for CBS to roll out a totally new look this far into the election season, though the "Evening News" transition to HD July 28. Affiliates who wish to have matching graphics will need to revamp any graphics or promos using the old logo.
It will be interesting to see other elements of the package such as L3s, full screen and tickers.