WPIX debuts new set for 6:30 p.m. show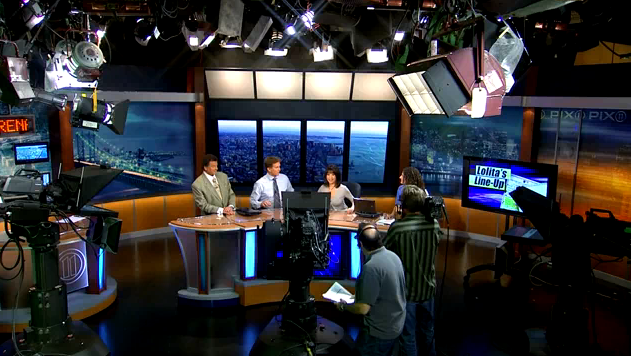 WPIX-TV, the CW affiliate in New York City, began a new 6:30 p.m. newscast this evening and along with that, a new set.
The set was designed by FX Group but, according to our tipster, maybe have been built or installed by blackwalnut, based on the fact that boxes from the latter were spotted in photographs of the set under construction.
More images and commentary after the jump.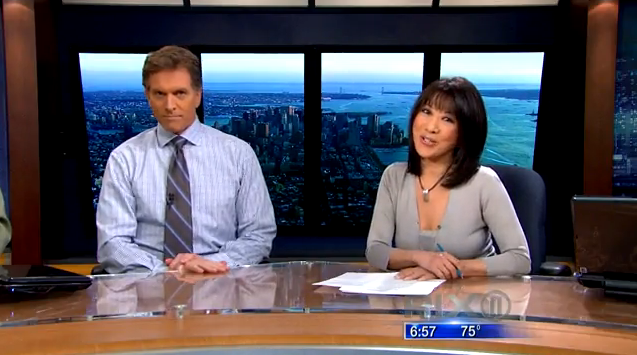 The dominant element of the new set is four vertical plasma screens mounted behind the anchor desk that are blended to display a video of the New York City skyline. The screens are titled forward to avoid glares, but this also creates an interesting sense of depth and creates the illusion of sitting in front of a large bank of loft-style windows.
The station also makes use of the monitors for standups and the show open, opting for a Situation Room-style method to display story tease, an effective technique that illustrates the flexibility of this design choice.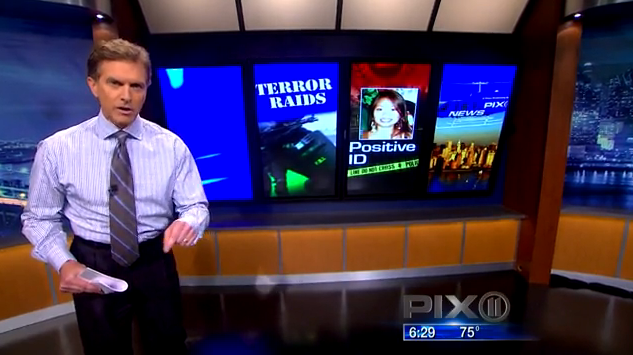 On either side of this are stylized cityscape duras. The left side of the set is a small weather center, while the other side features a standup area.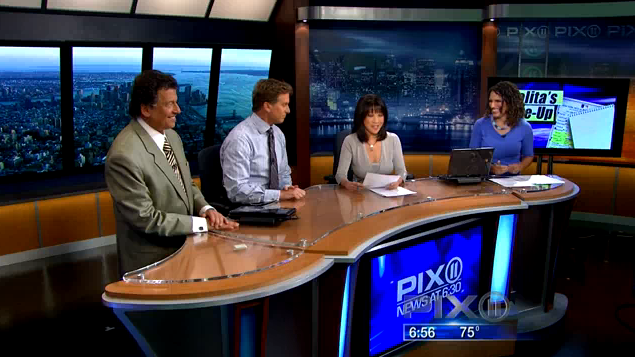 Overall, while the design looks good, it's not overly impressive. The design has a somewhat mix-and-match feeling to it, with a combination of materials and design elements scattered throughout.
It's also a bit strange to see a f aux window in center of the set with different views of the city on either side. While it's fairly obvious that, at the very least, the left and right panels aren't meant to be "windows," it can sometimes seem strange to have a shift in viewpoints and time of day depicted right next to each other.
It's also a bit puzzling that WPIX-TV wouldn't go for more a splash in the crowded New York City news market. The station's old evening news set, shown below, was filled with plexiglass and great layering. While that set has elements that are a bit dated, it seems that a station gambling so heavily on a new newscast might want to have a set with a bit more visual interest.