First Look: ESPN World Cup studio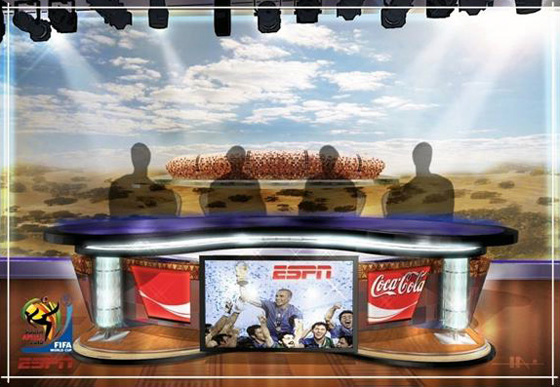 Here's a first look at ESPN's setup for the 2010 FIFA World Cup in Johannesburg, South Africa.
Located inside the International Broadcast Center, ESPN's  studio includes four distinct areas – an anchor desk overlooking Soccer City Stadium; a side set for interviews; a 16-foot by nine-foot LED wall for stand-ups; and an outside patio.
The studio measures approximately 40 feet by 40 feet with the base 25 feet in the air. Actual photos after the jump.
Main Anchor Desk, with Soccer City Stadium in the background: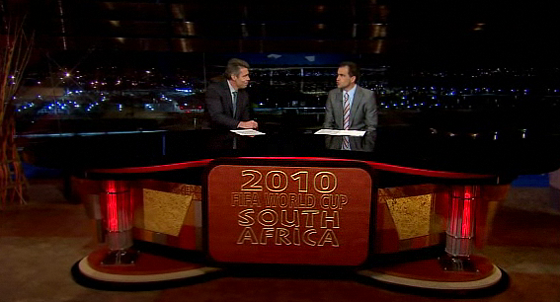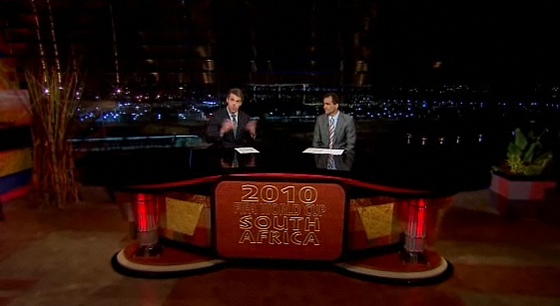 LED Wall for stand-ups: