ABC News launches iPad app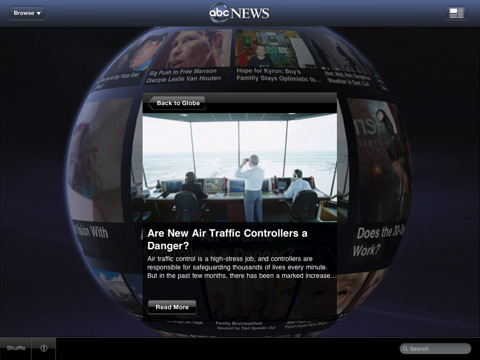 ABC News has launched a new app for Apple's iPad that features a very unique display of news.
Appolicious writes, "ABC News for iPad has got to be one of the most unique ways of browsing for news stories that interest me. Open the free app, and you see a globe covered with photos and headlines. Drag the globe around with your finger, and tap a photo to choose a story."
The new app, available for free from the iTunes store, provides an interactive look at the days news stories.
With the app you can even share "the buzziest stories through Facebook, Twitter or e-mail."
For more information, ABC has setup a special page on the app.