How many desks does it take…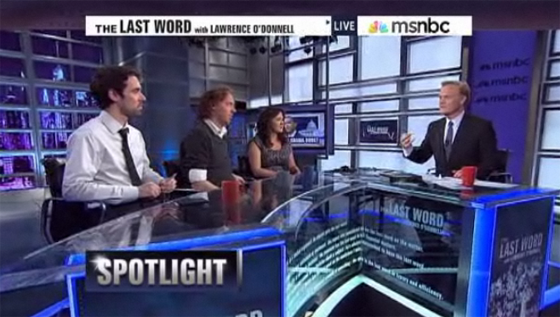 To run a cable news network? MSNBC keeps trying to find out.
This week, "The Last Word" has been broadcasting from both its smaller studio and the main MSNBC studio, but with a new curvy desk.
The new desk has "Last Word" branding and has some nice LED lighting. Unlike MSNBC's other shows, O'Donnell's show doesn't use the large RP screen as much, instead shooting the other direction on the main MSNBC set, creating almost a new space.
But back to desks, this is at least the fourth non-election desk we've seen on this set.
Main MSNBC desk, part of original set: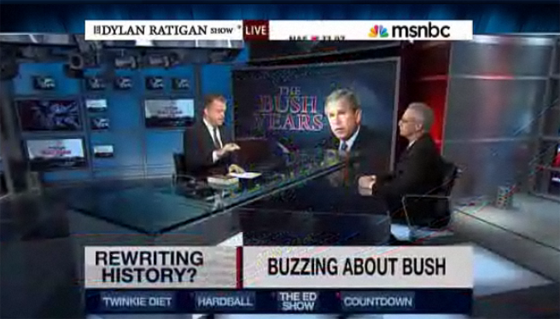 When Dylan Ratigan's show "Morning Meeting" first debuted, it used a large desk with multiple television monitors built in, allowing the host to point to data. It's now not in regular use, but was used for last weeks election.
"Morning Meeting" Desk: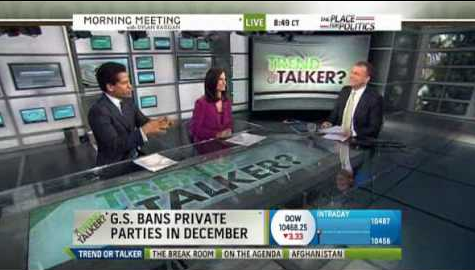 Rachel Maddow use to anchor from the main desk, then on the desk that's now in the smaller "Last Word" studio, now she's on a larger desk that's usually not shown wide.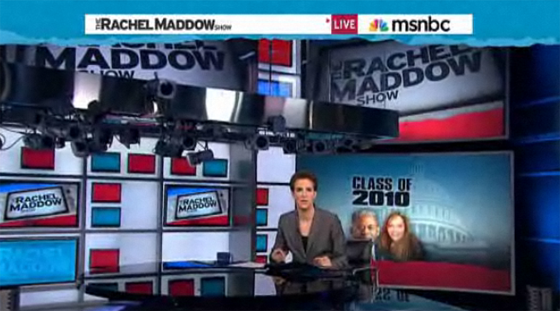 If you add in all the election desks, it brings the total to at least 6, maybe even 7?!
Does the average viewer notice? Probably note, but that's a lot of stuff to move around.
The latest in design, production and engineering
Subscribe to NewscastStudio for the latest delivered straight to your inbox.