Orlando station launches interactive museum exhibit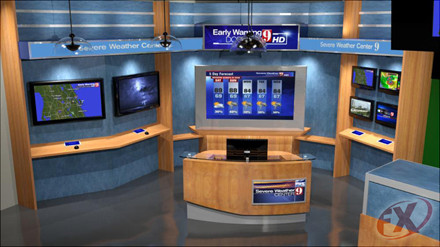 Orlando's Cox-owned ABC affiliate WFTV-TV has launched an interactive exhibit at the Orlando Science Center.
The exhibited, dubbed "Severe Weather Center 9 Experience," includes a faux weather center designed by FX Group to mimic the look and feel of the station's real-life studio version.
The exhibit was developed by the creative teams at WFTV-TV and FX and is also being made available (presumably under a different name) to museums and science centers nationwide.
Read more from WFTV-TV and Earth Times.