WDAF-TV set photos added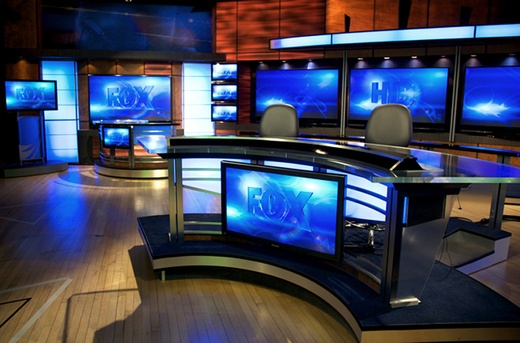 We've added images from WDAF-TV, the Local TV LLC-owned Fox affiliate in Kansas City.
The set, designed by Devlin Design Group, combines plenty of technology with warm woods and sleek metal and glass surfaces to create a contemporary, stylish look. The main anchor area is flanked by three large screens and a lighted header. The glass-fronted anchor desk is particularly well-designed. The set's weather center and standup area includes additional monitors and backlit panels.
To see more images, click here.