MSNBC, NBC News rolls out new studio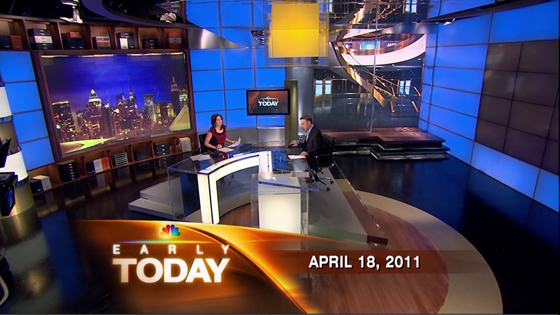 MSNBC and NBC News began using a new studio this week, located in Studio 3K.
The studio features a large rear projection screen and a monitor wall along with many backlit plexi elements.The set was designed by Clickspring Design and built by blackwalnut.
So far, "Early Today," "First Look" and "The Ed Show."
"Ed" using the set is interesting, as he moved away from a large set months ago when the show moved to a news nook. When this happened, TVNewser wrote, "Schultz regularly broadcasts his show from Minneapolis with a similar setup and the network felt Schultz, who also hosts a daily radio show, seemed more comfortable in that type of an arrangement."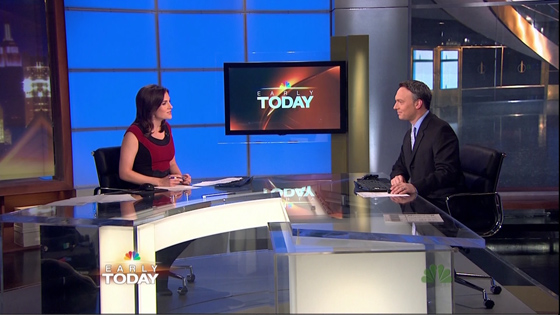 The desk is similar to another one which has appear recently in the main MSNBC studio, 3A.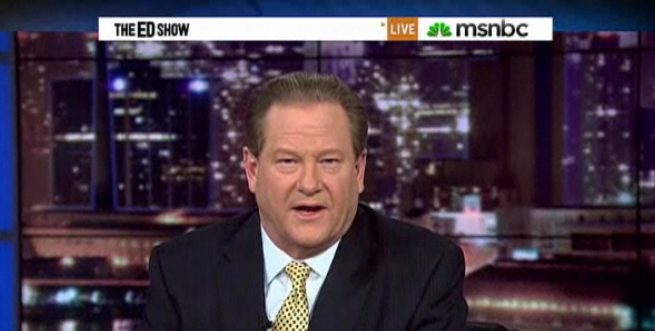 The bookcases break up the metal and backlit elements, and add some warmth. Thankfully, they're not overused.
Overall, the set appears very roomy on air and looks very sleek. The elements all work well together, but may have a few too many of the design elements seen on Clickspring's CNN Studio 7 design, such as the metal columns. Previously, these columns were not seen on the other NBC News sets.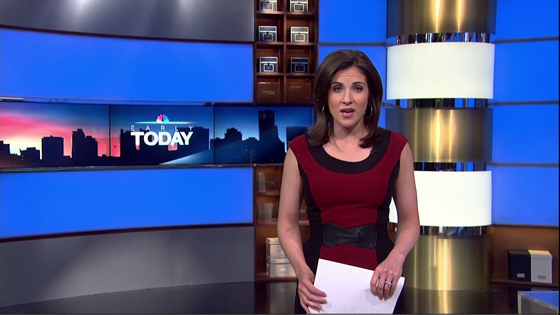 Thanks to Nick for the tip.