Providence NBC affiliate readies HD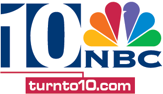 WJAR-TV, the Providence, R.I. NBC affiliate is aiming to become the market's first station broadcasting local news in HD, reports the local newspaper.
The station has spent about $2 million over the past two years readying equipment and crew for the switch.
The launch is expected sometime in May, perhaps as early as this week. The station apparently ran into some equipment issues when some camera parts were delayed due to the earthquake in Japan.
The station is in the process of installing a new set, designed by Wally Franco. The new set, situated in front of the newsroom, has been designed for numerous camera angles and also includes a curved video wall created from six 46-inch flat panels.
Meanwhile, WPRI-TV, the CBS affiliate in the market, expects to go HD sometime this summer. WLNE-TV, the financially-troubled ABC affiliate that was recently sold to Citadel Communications, says it will go HD sometime in the fall.