The HD mystery at CNBC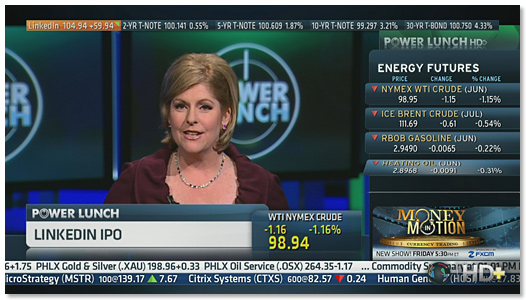 Inside Cable News has an interesting commentary on CNBC's lack of full HD. While they have the full capacity for HD and broadcast in "HD" with enhanced graphics, CNBC is only turning out an SD signal from its studio cameras, which are HD. ICN writes:
CNBC hasn't commented publicly on the HD subject. Privately however, I've heard stories from a couple of sources that the network has no plans to go HD in the foreseeable future. Worse, some of the reasons I've heard for that decision are pretty weak. Is CNBC admitting it won't do what FBN can?
This isn't 2007 with HD just starting to achieve penetration in the market.
With the other NBC News properties in full HD and many CNBC documentaries now HD, one would hope full HD for CNBC is only a matter of time. Why do you think CNBC has waited?
The latest in design, production and engineering
Subscribe to NewscastStudio for the latest delivered straight to your inbox.