Springfield, Mo. station changing branding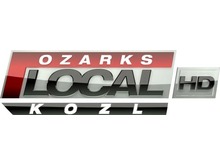 KSFX-TV, currently the Fox affiliate serving Springfield, Mo., is changing call signs and branding come Sept. 1.
The change has been triggered by the Nexstar-owned station's failure to reach an affiliation agreement with Fox Broadcasting. Effective the first of the month, the station will become an independent station branded as "Ozarks Local" with the matching call signs KOZL-TV.
With the affiliation change, the station will also change programming, filling in the gaps left by Fox-provided shows with expanded local news, syndicated shows and locally-produced sports and lifestyle programming.
The new brand isn't a big departure for the station — it currently brands its website as "OzarksFirst.com." Incidentally, the domain "OzarksLocal.com" has been registered since 2007 by an unknown party and currently does not resolve to any site. Meanwhile, "KOZL.com" is also registered and appears to direct users to an online survey.
It will be interesting to see if the station is able to secure, or, if it already owns it, activate the "OzarksLocal.com" domain or if another domain name will be used.
If not, this wouldn't be the first time a station switched to branding that did not have dot-com availability: Atlanta's WGNX-TV changed to WGCL-TV in 2000 without securing the rights to "WGCL.com."