'PoliticsNation' debuts on MSNBC, shows off flexibility of studio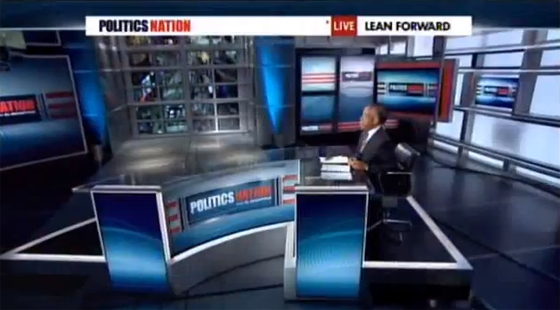 MSNBC's "newest" show officially debuted Monday with host Al Sharpton, after months of testing the waters.
"PoliticsNation," broadcast from the main MSNBC studio, uses a patriotic color scheme and interesting graphical look. The open used images of subway cars, steel workers and then a tight shot of Sharpton's suit. The open is below.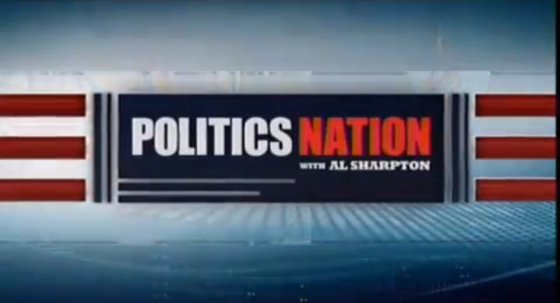 For the setup, MSNBC decided to use its "nighttime" desk, instead of the desk used for most dayside programs. The desk is similar in style to the desk in Studio 3K, though this desk has more LED and LCD elements for show branding. Those brandable areas make this a very customizable anchor desk.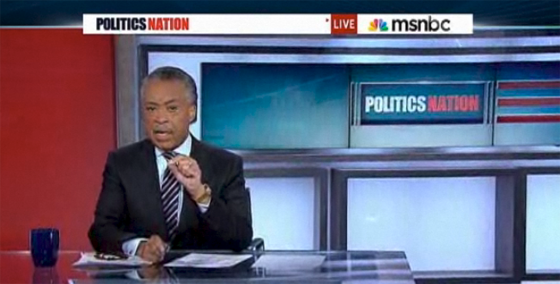 In the studio, the desk is facing away from the RP, with the backlit plexiglass wall behind Sharpton. On this wall are some monitors which are used as an OTS for the show.
Overall, MSNBC continues to show the flexibility of its main studio. While the studios elements have been the same for all the shows, the use of light, color and positioning has allowed MSNBC great flexibility in creating diverse looks that still fit together.
Full Open:

The latest in design, production and engineering
Subscribe to NewscastStudio for the latest delivered straight to your inbox.