'Anderson' to debut from Time Warner Center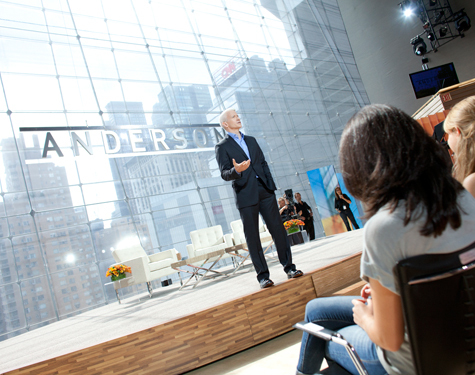 Anderson Cooper won't have to take much of a walk from his new 'talker' studio to his CNN home.
"Anderson," the new syndicated talk show, is being taped in The Allen Room, offering a unique view of New York City through a 50'x90′ glass wall.
Located in the Time Warner Center, The Allen Room is part of Jazz at Lincoln Center and overlooks Columbus Circle.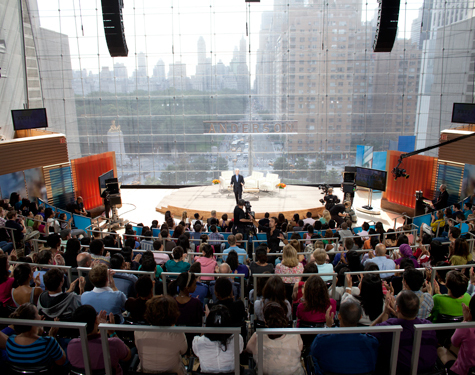 The set is simple and features a couch with an incredible view. Some panels have been added with monitors for use in the studio, all highly portable. Unlike most TV studios, the room will continue to be used for other events and performances.
The room has also been used to tape specials for "The Ellen Degeneres Show," "Fast Money" and been featured in various other productions, including NBC's "Kings."