Western Kentucky debuts its 'Ultimate Newscast Makeover'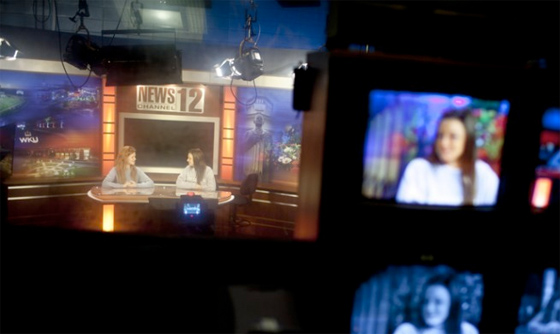 Western Kentucky University, the winner of FX Group's Ultimate Newscast Makeover contest, will debut its winning set tonight on WKU Residence Life Channel 12 and WKYU-TV.
Originally, FX Group was going to refresh the existing set, but the final set is a new set, utilizing technology and many images of Western Kentucky University.
"The original plan was they were going to refurbish the existing set, but then they got a look at it and they said, 'Hey, we will just give you a new set," said Jo-Anne Ryan, the faculty advisor for NewsChannel 12.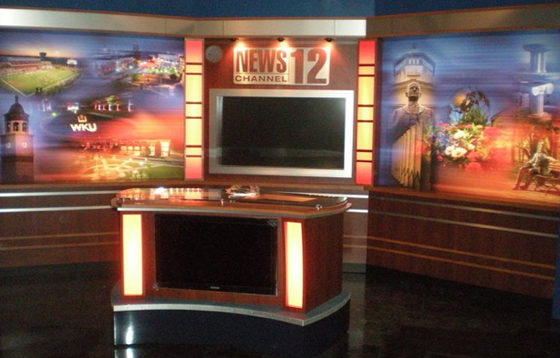 Along with the set, Mack McLaughlin, CEO of FX Group, spent two days on campus, training students how to best use the set.
"Mack worked with the students to block the camera shots for the show, providing a new look and style," said Ryan. "He has worked with news operations across the country and internationally and has brought a fresh approach and professional look to our student newscast."
Overall, the set is right for a college station, but is missing a stand up area. Also, the duratran graphics can be distracting on air with two many shots of campus.
Top photo courtesy of Chris Wilson/WKU Herald