Raleigh station revamps newsroom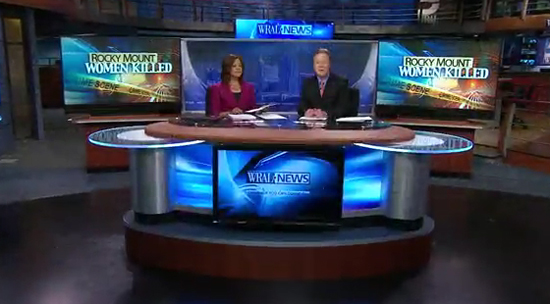 WRAL-TV, the CBS affiliate in Raleigh, N.C., debuted a refreshed newsroom set for its noon news today.
The set revamp, from FX Group, includes two large monitors on either side of the anchor desk and a printed background directly behind the anchors. The station also received a new anchor desk.
Overall, the set is rather plain compared to the old set, which was designed by Devlin Design Group and featured many interesting textures, backgrounds, materials and colors. Parts of the newscast can also be a bit jarring since many elements of the old set are still visible and used on air.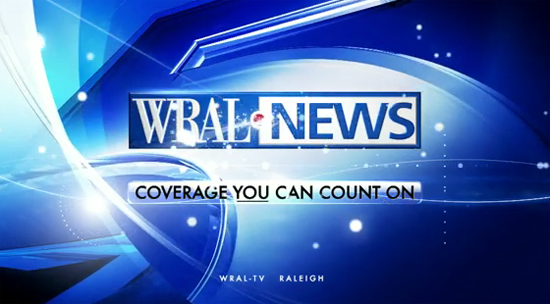 In addition to the set, the station also unveiled new graphics and music.
The station also posted a rather amusing little clip of anchor Bill Leslie tearing down the temporary set: