ABC launches 'GoodMorningAmerica.com' as part of Yahoo! alliance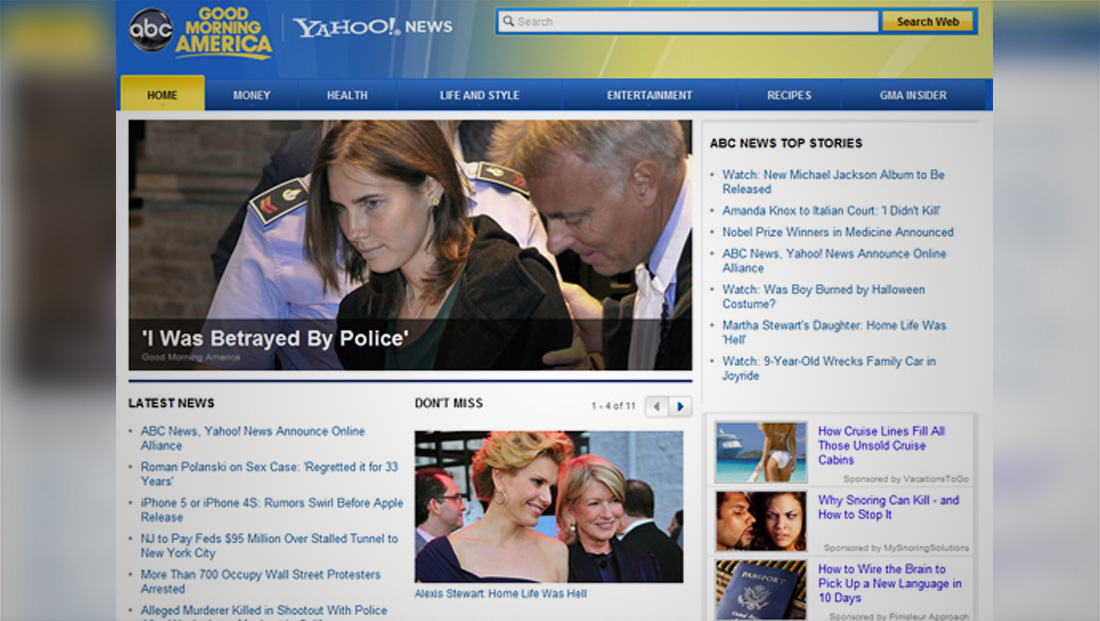 As part of the network's partnership with Yahoo! News, ABC News relaunched its "Good Morning America" website this morning.
The new site takes a signal from rival "Today Show" and uses the show's name as the domain name — GoodMorningAmerica.com.
The site itself is hosted under the "gma.yahoo.com" subdomain and includes prominent Yahoo! News branding.
The new site includes three new online-first video series hosted by the award-winning, trusted anchors of ABC News. In addition.,George Stephanopoulos' interview with President Obama, drawing on questions posed by readers of Yahoo! and ABCNews.com, will be webcast live on Yahoo.com and ABCNews.com today at 2:35 p.m.