Missouri station moving interactive newscast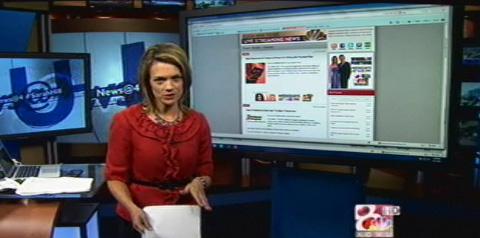 KOMU-TV, the NBC affiliate serving the Columbia/Jefferson City market that launched "U_News" this September, is moving the interactive newscast to 11 a.m., according to posts the station made earlier today on various social media channels.
The newscast, which is the station's replacement for "Oprah," is billed an interactive, social media driven broadcast that would allow viewers to share their opinions on the stories of the day.
The switch is scheduled for Jan. 9.
However, largely due its 4 p.m. timeslot, the newscast often had trouble generating much meaningful interaction, especially via its Twitter hashtag and Facebook page.
Often the Google+ Hangout often attracted overseas participants and, while the foreign perspective sometimes added an different angle, it also felt a bit out of place on a local newscast. Other frequent participants are faculty and students of the journalism school at the University of Missouri, which owns and operates the station. The station has also made use of local residents who join the Hangout from community locations and events.
The Google+ Hangout is billed by the station as the "back channel" and "cyber couch."
The newscast is also cluttered with repeated encouragements to interact with the broadcast, something that quickly could become repetitive and interrupt the flow of stories.
As the station points out in its announcement of the time change, the new 11 a.m. timeslot will put the newscast closer to the lunch hour, so perhaps more people will be able to join the interactivity due to that fact.
Also today, the station announced it now has over 215,000 followers worldwide, a number based on "U_News" anchor Sarah Hill being part of over 215,000 circles on Google+.
Hill will remain anchor of "U_News" and will also anchor the station's 5 p.m. newscast that will feature a Google+ Hangout.
The station will replace "U_News" with "Dr. Oz" and shift its other syndicated programming to accommodate the new timeslot.