New York's Telemundo debuts sleek new home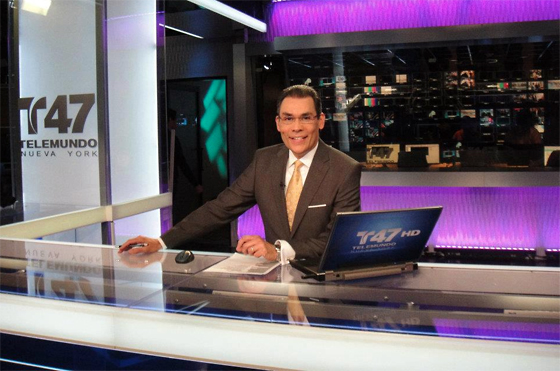 WNJU-TV, the New York City Telemundo affiliate, recently debuted a new set designed by Clickspring Design and built by blackwalnut.
The new set is a sharp contrast from the previous, ditching the wood and tan color palette for a sleek high tech look, using shades of purple throughout.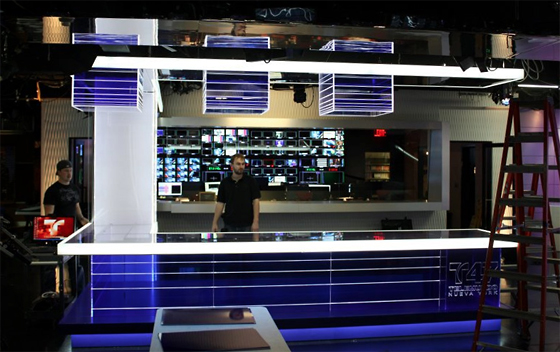 The set features a window into the control room on one side of an L shaped desk and multiple unique nooks for stand ups.
Technology is featured heavily throughout, with a 3×5 monitor wall with color changing panels.
The new set brings Telemundo New York up-to-speed with the market, and surpasses many of its English language competitors.
More photos can be found on the blackwalnut Facebook page. We'll have more photos soon in a SetStudio post.