Baltimore graphic predicts 775 degree day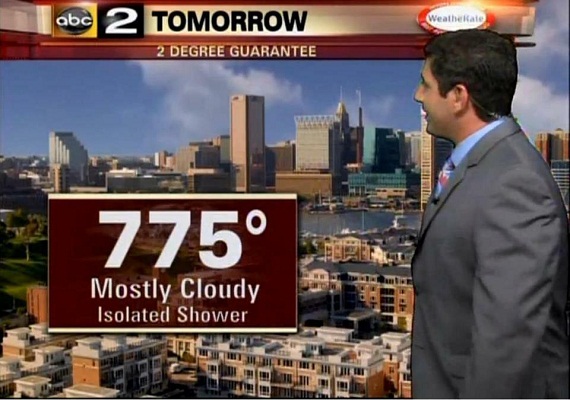 Hopefully WMAR-TV in Baltimore doesn't have too much behind its "2 degree guarantee."
Meteorologist Mike Masco was presenting his forecast Tuesday when this forecast graphic appeared on screen.
Masco corrected the graphic by indicating the temperature was actually predicted in the 70s.
Fortunately for the station, the "2 degree guarantee" gimmick appears to only apply if the forecast team gets things right — if they do, a viewer can win a station umbrella.