After WX computer crashes, Missouri station uses website for graphics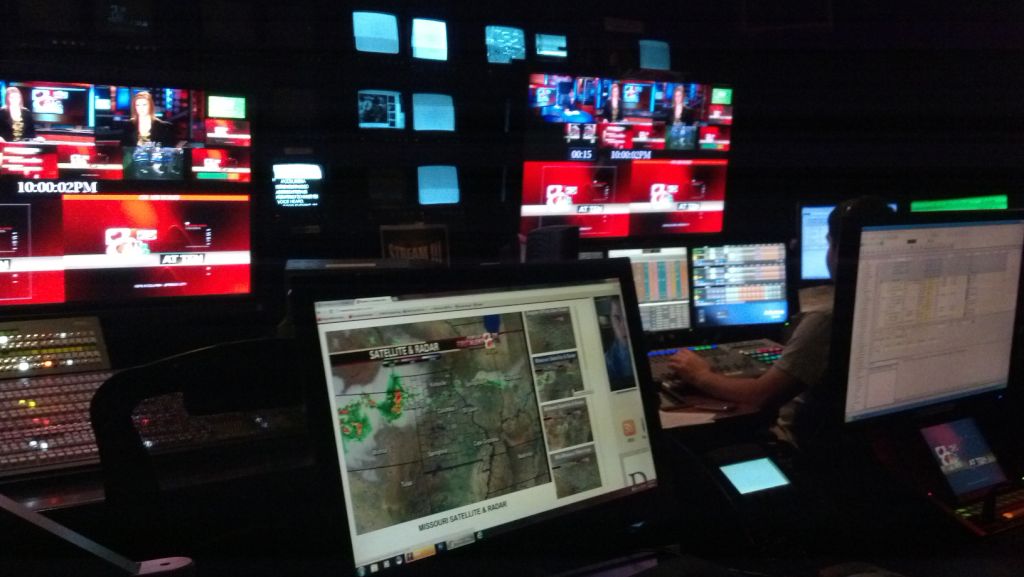 KOMU-TV, the NBC affiliate in Columbia, Mo., temporarily lost its weather computer system to some technical glitches Saturday night, forcing the station to chroma key its website behind the on-air forecaster.
Because of the problem, the station relied on the large images posted to its website to display radar and other maps as well as the eight day forecast by simply keying in the output of a computer's Web browser behind the talent.
The image above shows the view from the control room during the broadcast, as tweeted by meteorologist Daniel Ebner.
This quick solution worked well, despite having the page reloads and scrolling to the correct area on the page show up on air. A few times the page was scrolled down a bit too far but was corrected quickly.
Meanwhile, the forecaster, Nick Ebner, did an impressive job presenting his forecast under less than ideal conditions.
Since many stations automatically or manually output weather graphics to their websites, this is a good solution to take note of.
The setup could have been a bit more effective, however, if the station had each graphic opened to the correct spot on the page in a different tab on the Web browser, allowing the computer operator to quickly flip between each graphic. This would have avoided showing the page reloads and scrolling on air.
Another fairly quick fix would have been to copy the weather JPEGs into PowerPoint, Keynote or a photo browsing program and key in that output instead. Though the quality would have been diminished, this approach would come across a bit more seamless on air.