BBC turns to Vizrt for Olympic graphics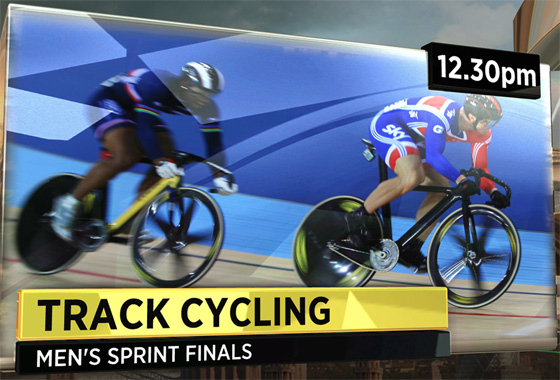 Olympic coverage on the BBC will have real time graphics powered by Vizrt.
Working in conjunction with Vizrt are two London-based graphics providers – Mammoth Graphics and deltatre. The two firms will use their Vizrt expertise to design, operate and manage the delivery of the live HD graphics, which will be based within the broadcaster's studio at the International Broadcast Centre (IBC) in London.
"All graphics and templates will have a unique BBC style created in advance using Viz Artist design software including full-screens, lower thirds, and side panels, as well as a visually riveting 3D 'medals table' that illustrates the medals count by nation," said Phil Long, managing director of Mammoth Graphics. "Most of the graphics for nearly three dozen sports—roughly 2,500 events—will be live and coming from the Vizrt boxes."
All of the Vizrt systems will have access to all live video feeds coming into the IBC from all the venues, and many live graphics will integrate live video.
"We're pleased that Mammoth Graphics and deltatre have expressed confidence in our live graphics workflow for the BBC's multichannel coverage of the Summer Games," said Petter Ole Jakobsen, CTO of Vizrt. "We take pride in providing a powerful, integrated live graphics workflow that meets whatever graphics needs sport producers and broadcasters may have when covering such demanding live events. We can't wait to see the graphics innovations they bring to the coverage of the Games."
The Olympics begin next week.