First look: NBC West Palm Beach readies new set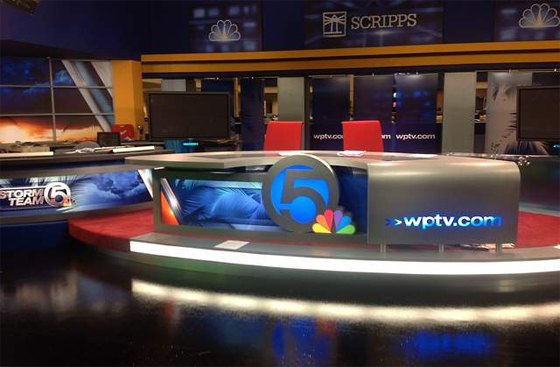 WPTV-TV, the Scripp's NBC affiliate serving West Palm Beach, will debut its new set today after the Olympic Opening Ceremony.
"We are extremely proud of our new studio environment. It is contemporary, colorful and reflects South Florida," said Steve Wasserman, general manager of WPTV-TV.
The new set was designed by Broadcast Design International.
"More importantly, the set and its cutting edge technology will allow us to convey news stories in a more compelling and easy to understand fashion."