NBC News/MSNBC broadcasts from perch above convention floor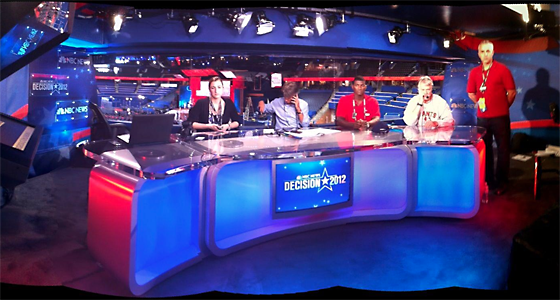 What's old is new again for MSNBC and NBC News.
Located in the suites of the Tampa Bay Times Forum, the main NBC News location includes a large desk last seen during "Education Nation."
The suite has been decked out by fabricator blackwalnut for the convention and is easily swappable between NBC News and MSNBC branding. Glass panels can be changed out with different branding elements to customize the set for each network.
"Morning Joe" is originating down the street at the "Elephant Bar," a local restaurant renamed for this week only.