Squares out, ribbons in at NBC News/MSNBC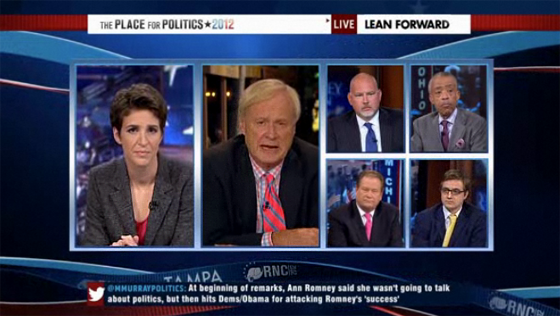 NBC News and MSNBC updated their election graphics for the Republican National Convention.
The new graphics move away from clean squares and use ribbons as the main element. These ribbons overlap and intersect with parts of the graphics. The header bar has also been updated, adding a red ribbon.
The ribbon pattern was also carried out on the walls of the NBC News/MSNBC set at the convention and on the monitors of the MSNBC set in Studio 8G.
It is unknown whether these will be the election graphics for the rest of 2012 of if they are just in use for the conventions.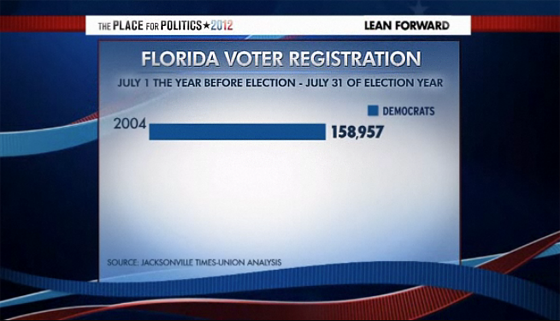 The previous package was very polished, and it would be a shame to see it go.
Video of "square" package opening:
Large montage of MSNBC using the "square" package: