Scripps' Cleveland affiliate debuts new home packed with technology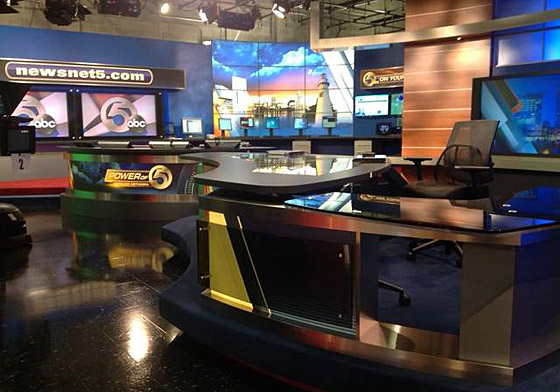 WEWS-TV, the Scripps' ABC affiliate serving Cleveland, debuted a new set by Broadcast Design International on Saturday.
The new set is a major upgrade over the previous, adding many new technology elements to the space.
The design uses the Scripps' blue color heavily, with a large silver floating header. Backlit panels and a 3×1 monitor wall make up camera center of the anchor area. Nineteen monitors are included in the design, including three 83″ TV's camera center.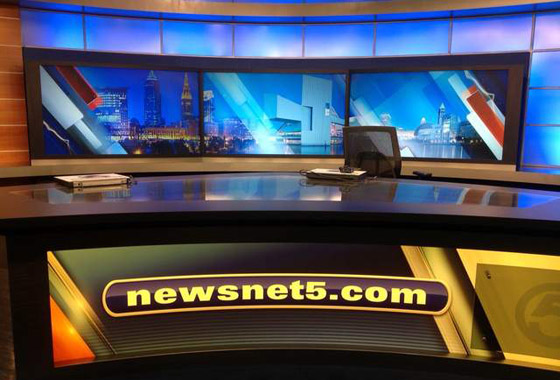 The new weather center includes two 73″ monitors.
The station reports over 1,000 feet of LED lights were hung for the new set.
"'Pop lights' were also installed, which are the lights located above the three 83-inch flat screens behind the anchor desk and the two 72-inch flat screens in the weather center."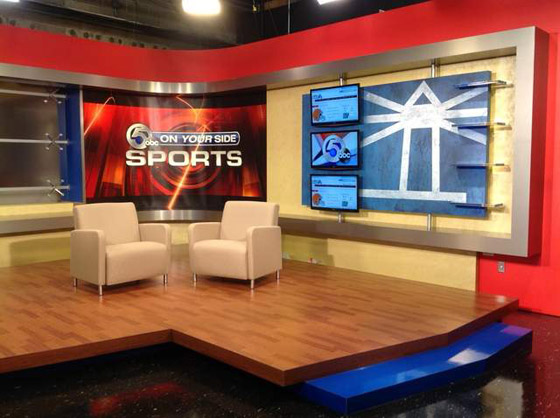 Along with an anchor are and weather center, the new set includes a large interview/multipurpose area. The most interesting part of this area is the large Scripps logo. This is similar to WPTV-TV, which features a large Scripps logo above the anchor desk.
The blue and wood palette appears to be the new standardized set look for Scripps, similar to its standardized graphics package.
This is the second Scripps station to debut a new set, more are expected.