Studio 8G makes an appearance on 'Saturday Night Live'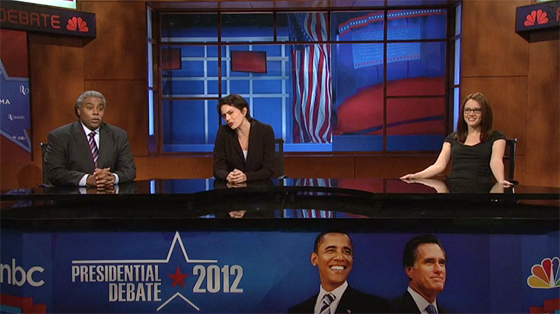 MSNBC's coverage of the first presidential debate was parodied by "Saturday Night Live" last week.
"SNL" took care in getting even the set correct, funny thing is, the set they've ripped off is literally across the hall.
Located in Studio 8G, the set of "Football Night in America" was once again used by MSNBC as its home for election coverage.