'Showbiz Tonight' recharges with help of Stephen Arnold Music
HLN's "Showbiz Tonight " recently called upon Stephen Arnold Music to update its sonic brand, turning once again to the original music creators that helped launch the show in 2005.
"A common thread of long-running daily entertainment shows is an unforgettable melodic theme," said Stephen Arnold, president of Stephen Arnold Music. "A strong musical signature is essential to pop-culture based programs, and the lasting power of our sonic brand for 'Showbiz Tonight' reflects that. The new music package builds on the original hook, evolving it within modern styles to keep it catchy and current."
The composers at Stephen Arnold Music wrote five new arrangements to match up with a fresh graphics package and set for "Showbiz Tonight", which is hosted by A.J. Hammer, from the network's New York City studios.
Built around the memorable four-note hook that Stephen Arnold Music first wrote for the show seven years ago, the bold new package incorporates a range of dubstep, dance, electronic and indie rock themes.
Depending on the genre, Stephen Arnold Music employed everything from filtered loops and programmed beats, to live guitars and drums to drive the energetic new themes. In addition to the primary arrangements, Stephen Arnold Music also provided HLN with a large supply of long beds, short logo stingers, and other transitional elements.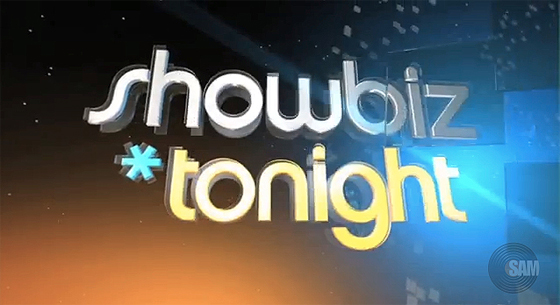 "A project like this gives you the chance to explore all the different angles of a sonic brand," said Chad Cook, VP and creative director of Stephen Arnold Music "These new themes are a natural progression for an established show. They provide a fresh direction, while maintaining a familiar connection with its dedicated audience."
The "Showbiz Tonight" update was the latest in a long string of collaborations between Stephen Arnold Music and CNN/HLN. Other recent projects that the Dallas-based music company has created for the networks includes "Jane Velez-Mitchell," "Dr. Drew," and "Morning Express with Robin Meade."