NewsChannel 9 in Chattanooga debuts set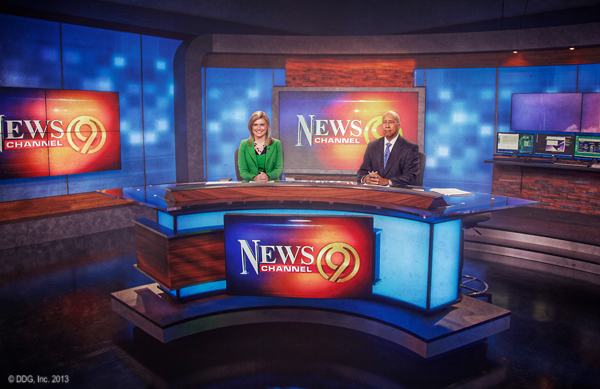 Sinclair owned WTVC-TV debuted its new Devlin Design Group set last week.
"The design of the set is very graphics driven with large back lit graphics along the perimeter of the entire set. LED color changing lights are incorporated to provide a variety of colors and moods for their different newscasts," posted DDG on its blog. "The custom stone finish is reminiscent of the local Chattanooga Pier area."
The set is packed with technology, featuring a large 2×6 video wall and a 1×4 strip of monitors in the weather center. The main anchor area utilizes a rear projection screen.