'Today' keeps studio windows covered during slashing incident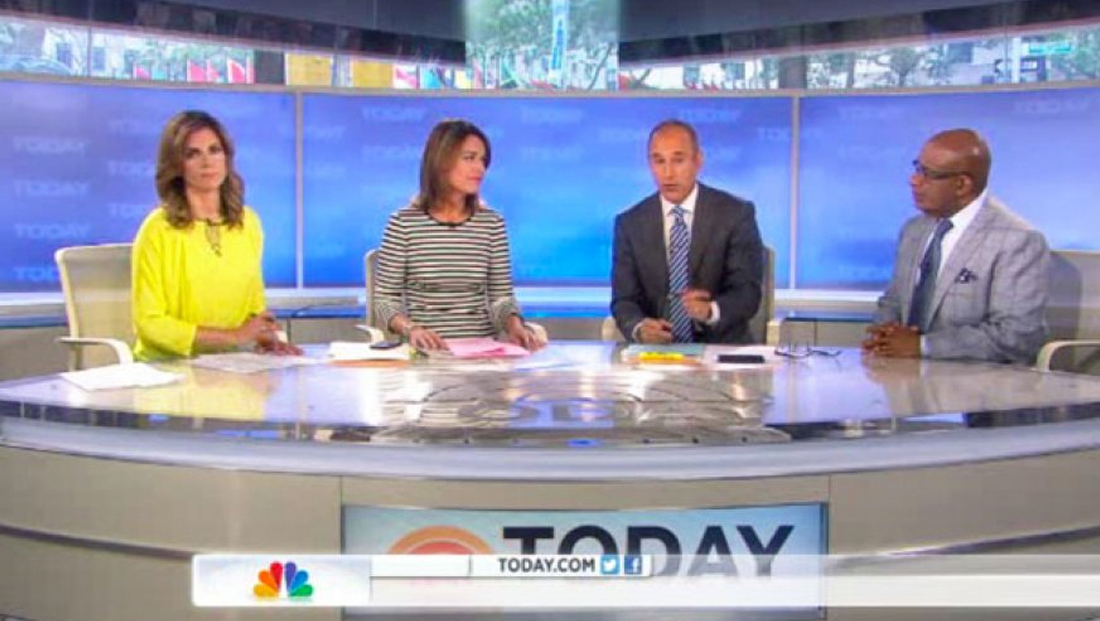 Around 7:50 a.m. Thursday morning, an unidentified man reportedly upset over the IRS attempted to slash his wrists outside of the "Today" studio in Rockefeller Center.
The network immediately canceled its normal use of the outdoor space surrounding the studio and opted to keep the windows behind the main anchor desk overlooking the plaza covered by the blue popup background that's normally in place for the start of the show.
The blue panels, in several iterations, have been a part of the "Today" set since it debuted its Studio 1A facility. The panels can be raised and lowered from behind the anchor desk — a featured that is handy for not only creating different looks but also in situations like this.
Of course, "Today" and other shows using streetside studios have often been subject to incidents ranging from flashers, to extreme signs and even, as is the case of WLS-TV in Chicago, a minivan crashing in to the glass.
Most, if not all, studios that use an outdoor space as a dominent scenic element have some mechanism to cover the windows easily during the broadcast, often using mechanical lifts or sliders to facilitate the transition.
NBC issued this statement in the hours after the incident:
This morning shortly before 8 a.m., a man attempted to harm himself on Rockefeller Plaza outside theTODAY show studio. He was quickly subdued by security officers on site and taken to an area hospital for treatment. We have strict security protocols in place to protect visitors to the TODAY show and those procedures were followed and effective. We are very grateful for the actions of our security team and the NYPD that no others visiting the show were harmed in the incident.