NowThis News launches Instagram news channel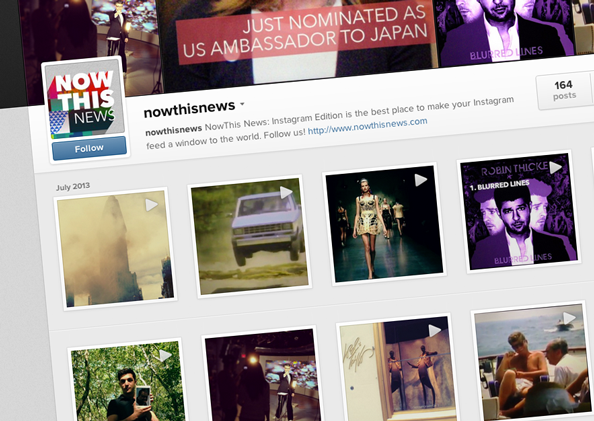 Social Web video startup NowThis News has launched what it's billing as the Internet's first Instagram news channel.
The new endeavor takes advantages of Instagram's video feature, which was added a few weeks ago in to compete with Twitter's Vine video sharing app that lets users share six second video clips.
The site is posting short clips that cover various breaking news stories. The company hopes to post 15 to 20 news items a day, which will mainly use video combined with voiceovers, though there is the possibility of using onscreen talent.
Clips are available via the Instagram app as well as on the Instagram website.
Instagram video more than doubles Vine's video length limitation — so fifteen seconds — so it makes it a much more practical way to share short bites of news.
"It's news in your pocket. Wherever you go, whatever you need, NowThis News is going to be on the platform you're using," NowThis News Editor in Chief Ed O'Keefe told Business Insider. "It's an entirely new way to watch and experience news."
O'Keefe, who used to head up the digital team at ABC News, says NoewThis News has no plans to monetize the video clips it is posting on Instagram.
"To be totally candid, we're not thinking about monetization at this point," O'Keefe says. "We're concerned with, how do we create totally original content for Instagram…Whatever your preferred platform is, we should be there with original content that is intended for the platform that we're on."