With Matt back, new Studio 1A plays host to two main anchors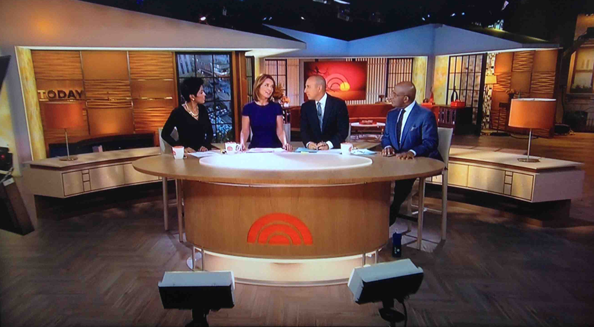 Though "Today" anchor Matt Lauer missed the debut of the new Studio 1A, he did manage to get back to the Big Apple in time for this morning's show — which gave us a look at how the new set shoots with two anchors.
Interestingly, the camera framing for the opening shot, shown above, did not place the slide down screen in the sofa area between the anchors, but rather placed it just over Lauer's shoulder.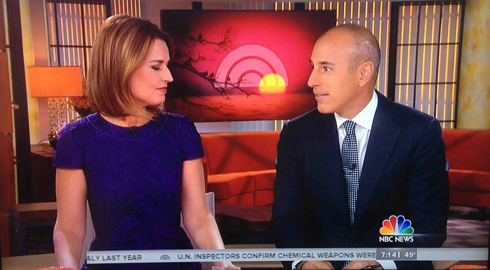 Later in the show, however, the two shot did place the screen directly between Lauer and Savannah Guthrie, as shown above. The screen, which is slightly off axis from the anchor area, has been mainly used to show the image of a sunrise with the new "Today" show logo ghosted over it during the first two hours of the show. However, the screen does provide some interesting possibilities for topical graphics and branding opportunities for when the anchor desk is rotated into this position.