'Up Late' debuts from the corner diner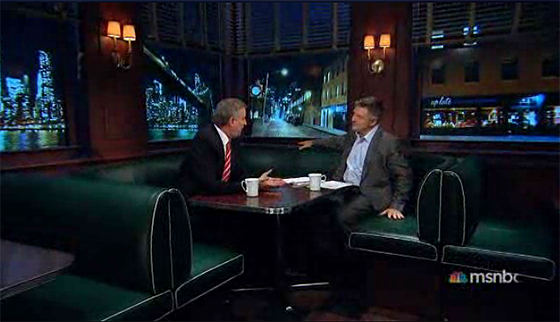 With spectacular views of New York City, "Up Late with Alec Baldwin" debuted Friday on MSNBC. The only problem… the views from the mock diner were completely fake and left something to be desired.
The setup is unique and intimate for MSNBC, but feels familiar to other interview shows. The set was designed by Clickspring Design.
Graphically, "Up Late" went with black and white photos for the intro with smooth jazz accompanying.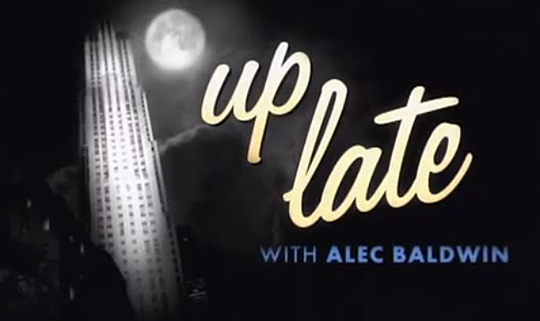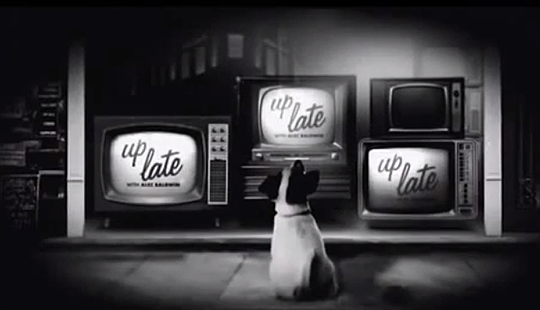 The show does not use the MSNBC standard graphic locations, dropping the header bar and moving the logo to the right.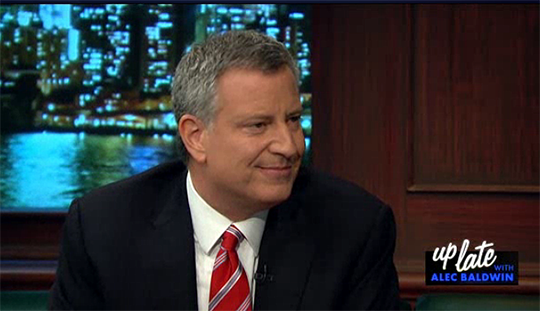 Overall, many commentators are calling the show pretty boring. Well, it was only week one. We'll see how it evolves and if it can become the MSNBC version of "Charlie Rose" or "Piers Morgan Tonight."
Set wise, it's a very restrained and focused look. It's surprising MSNBC spent money on a set for a once a week show, so we'll see if it ends up expanding. The look is classic and differs greatly from MSNBC standards, leaving the show as a sitting duck for change (we all remember when "Rock Center" tried to be different).