San Antonio station plans new building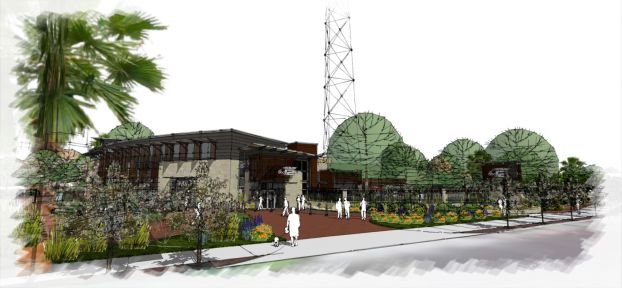 Post-Newsweek's KSAT-TV, the ABC affiliate in San Antonio, Texas, will be in a new building as early as May 2014.
The station is constructing a new facility in the parking lot of its current station, a building that will give station staffers access to a fresh new environment plus upgraded technology.
Station management visited the offices of Facebook, LinkedIn and Rackspace for inspiration and hope to incorporate open concept floor plans that improve workflow and create a sense of community among employees, reports mySanAntonio.
The new building, shown in an artist's rendering above, will boast expanded and upgraded control rooms, studio space and work areas plus a larger makeup and dressing room for anchors, as well as a unique feature — an outdoor garden and kitchen for meteorologist Steve Browne.
KSAT-TV competitors KWEX-TV, the market's Univision affiliate, and NBC affiliate WOAI-TV have also been on the move of late. KWEX-TV moved to a $10 million new building. Meanwhile, WOAI-TV will gradually begin shifting employees from its current home to the studios of Fox affiliate KABB-TV (both of these stations are owned by Sinclair).