'The Daily Buzz' debuts new set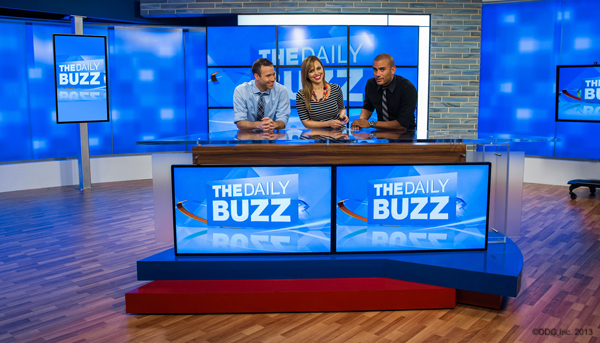 Nationally syndicated morning show "The Daily Buzz" debuted a new set from Devlin Design Group.
Described as "caffeine for your brain," the show targets the younger demo and needed a hip look.
Also on NewscastStudio
DDG created a versatile presentation area that includes a 3×3 monitor array, movable anchor desk, backlit elements and frosted panels that add visual interest. The set is also used for sister show "Al Dia."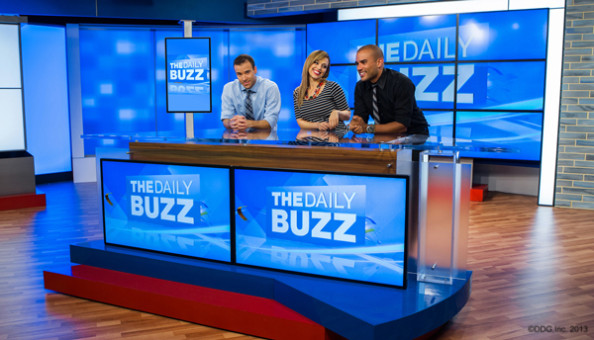 "The new set has truly given us a 'national' look.  With 'The Daily Buzz' and 'Al Dia,' our new Spanish language show, we needed flexibility with performance areas and the set colors.  The set works on every level whether it's news or entertainment," said Troy McGuire COO of Mojo Brands Media.
Through the use of LED back-lit graphics and color-changing lights, the set is able to change tone and mood as needed.
"Our primary goal in this project was to create a stunning design that included both versatility and value. We congratulate Mojo Brands Media in this important step forward in the branding of both 'The Daily Buzz' and 'Al Dia,'" said Dan Devlin of Devlin Design Group.