DDG believes paradigm is shifting in set design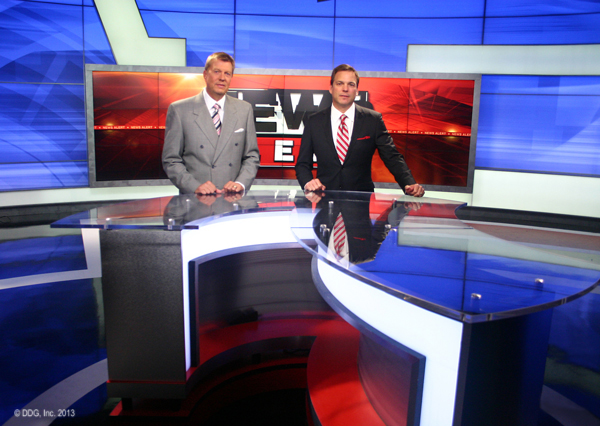 With the debut of KSAZ-TV, Devlin Design Group believes the "paradigm is changing" in news set usage.
"The old paradigm considered sets as a visually interesting, static background to compliment what was going on at the anchor desk," according to a Devlin news release. "The dynamic environment of this set (KSAZ-TV) keeps anchors engaged and upbeat since the talent is no longer chained to a desk."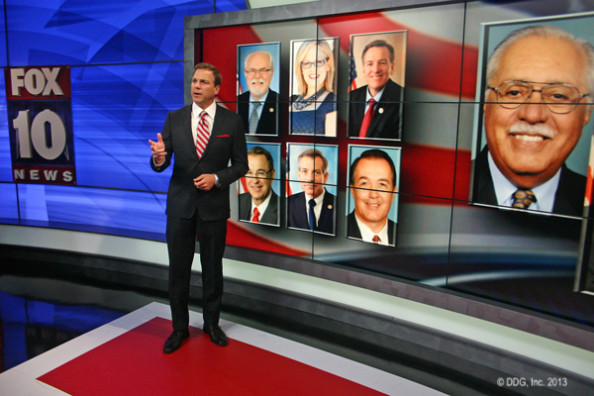 With its multiple presentation areas, video wall and color changing backlit graphics; KSAZ-TV has the ability to make every newscast visually appealing.
"Some people might suggest sets don't drive ratings, but coincidentally, ratings are up for KSAZ-TV since they debuted this set in September," said Dan Devlin of Devlin Design Group. "One explanation from the people at KSAZ-TV is that the forward leading, interactive design is the spark plug that re-energized and reinvented how the station approaches each program."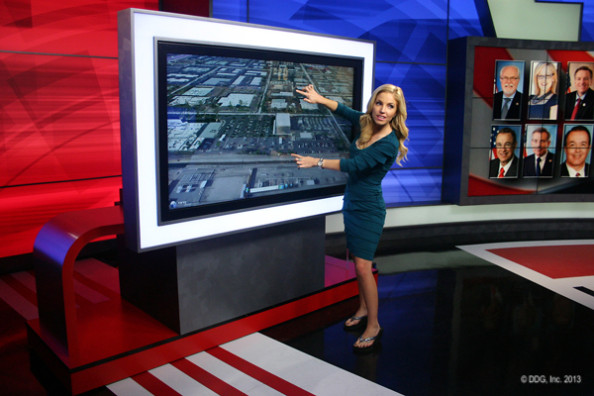 The set includes:
Large scenic walls with color-changing backlit graphics
Ultra-thin bezel video wall made of 18 large screen LED monitors
Two mobile presentation pods. The first has two vertical monitors, the second includes an 80-inch, mobile touch screen which can pivot to a horizontal mode for an overhead POV
"Devlin Design Group is proud to be part of the team that has redefined story telling in the Phoenix market," said Devlin.