Comcast SportsNet airs 'anatomically correct' version of Cubs' new mascot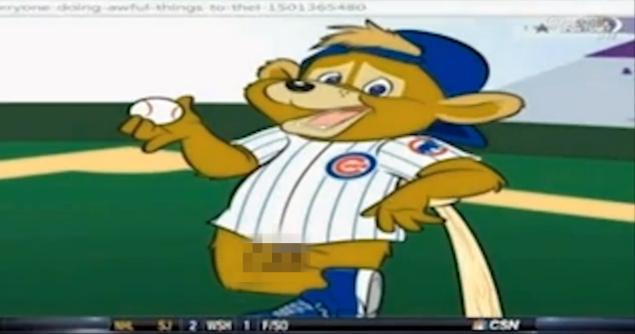 Add this to the "Google Image Search is Not the Best Way to Find Images for a News Report" file.
Comcast SportsNet, covering the Chicago Cubs' controversial new mascot, Clark, did what must stations would do — put up an image of the friendly guy on screen.
The problem was the image was a Photoshopped version from Deadspin that had some anatomical additions added — namely Clark's, shall we say, parts needed to produce baby cubs.
The video clip below (probably NSFW):