'Today' to feature interactive, multiplatform cooking segments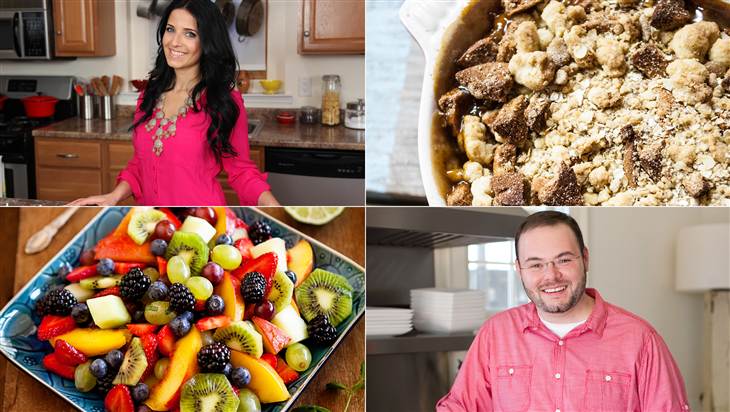 Beginning Monday, March 24, "Today" will launch an interactive cooking experience with the launch of "Fresh Cooks Live: Today's Spring Cookalong"
The weeklong, multiplatform series will showcase talented, self made cooks who are heating up the Internet, according to an NBC News statement. The segments will feature full, live cooking demos on television with Picture-in-Picture and stream simultaneously the show's website, allowing the audience at home to cook along in real-time.
Carson Daly will host the series, which revamps traditional cooking demos with an innovative cross-platform format.
On Monday, the "Today" plaza will transform into a farmers market for a classic Italian cooking demo with Laura Vitale, host of the interactive cooking show "Laura in the Kitchen."
Other featured cooks will include:
British "Sorted Crew" Ben Ebbrell, Barry Taylor and Jamie Spafford, founders of SORTED Food
Brandi Milloy, host of POPSUGAR
Lorraine Pascale, author of "A Lighter Way to Bake"
Daniel Klein and Mirra Fine, filmmakers of "The Perennial Plate"
Krista Simmons, food editor at LAist.com
Stacey Little, founder of SouthernBite.com and author of "The Southern Bite Cookbook"
All week long, viewers will be able to participate and join the conversation by sharing cooking photos and questions on social media using the hashtag #FreshCooksLive. Carson Daly will take live questions from the Orange Room and Twitter, and submitted photos may be featured throughout the show.
Viewers are encouraged to prepare for the series' demos and can find each cook's recipe, along with full cooking segments, at www.today.com/food.