Chicago morning newscast shows off 1989 set, graphics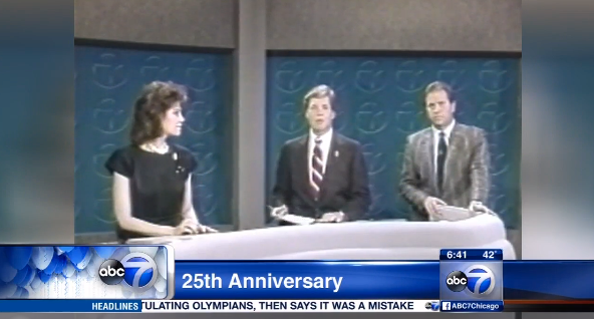 [field name=iframe]
WLS-TV, the ABC O&O in Chicago, celebrated the 25th anniversary of its morning newscast Thursday morning and treated viewers to a look at archival footage of its first edition.
The video clips provided a flashback at the sets and graphics of the late 80s.
Today, the station broadcasts its newscasts from windowed studio along State Street from a set designed by Broadcast Design International and recently updated graphics.
The station's site has additional video clips and links looking back at its morning show's 25 years on the air.