'CBS This Morning' map moves Omaha to Kansas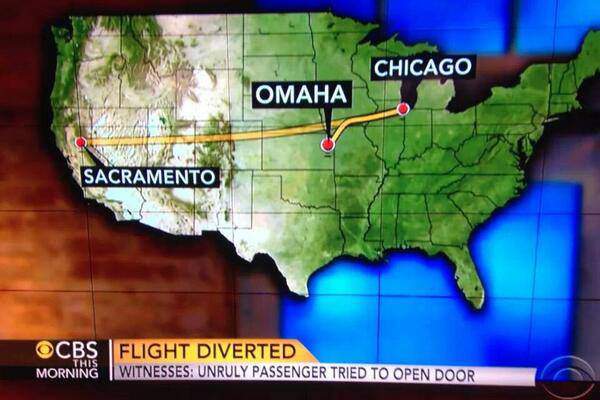 "CBS This Morning," despite its highbrow newsiness, isn't immune to geography gaffes on maps.
The network aired the map above during its coverage of an airplane that was diverted after an unruly passenger tried to open a cabin door. That flight was sent to Omaha, Nebraska, a fact that CBS attempted to illustrate in a map projected on its in-studio video wall.
However, the dot for the city ended up about 200 miles too far south — somewhere on the eastern part of Kansas.
The error placed Omaha about halfway down the east side of Kansas — approximately the same location the city is located in Nebraska.