Journal Broadcast Group rolls out new Web design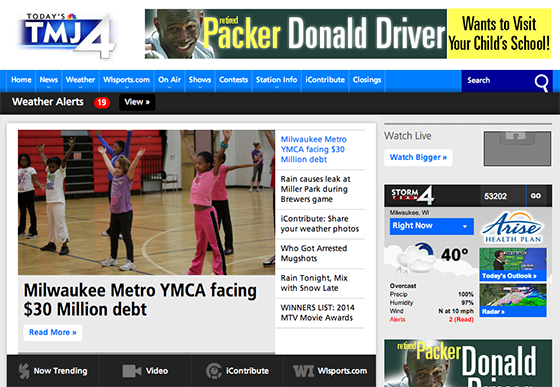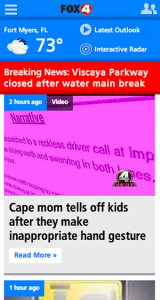 Journal Broadcast Group debuted a new website design at some of its stations this week; including WTMJ-TV, KTNV-TV and WFTX‑TV.
The new look uses responsive web design, allowing it to adapt to any screen resolution. The design also includes a fixed header, so access to more news is always a click away.
The homepage includes an endless news stream along with a bar to quickly access trending topics, videos, contribute areas and featured sub-sites.
Interestingly, the same color palette is used on all the websites. The blue and grey tones match most Journal brands, but it still seems out of place from a branding perspective.
The sites are ok design wise, but seem a bit clunky. Most stations opt to use industry leader WorldNow, but Journal has decided to go a different path.