Albuquerque radar picking up grasshopper swarms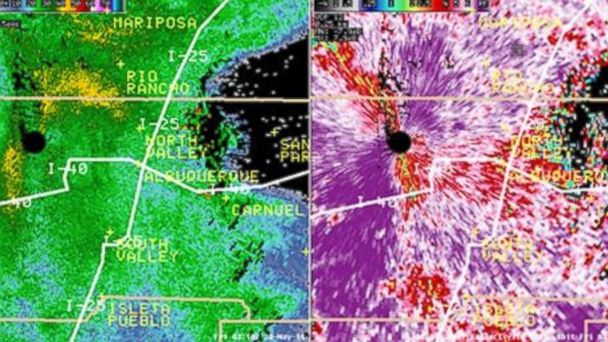 We're all familiar with the green shades on TV weather maps representing rain — but in Albuquerque residents are seeing a different kind of green: grasshoppers.
Also on NewscastStudio
The city and surrounding region are experiencing an epic grasshopper invasion unlike anything seen in over 20 years — a phenomenon that's so intense the millions of little critters are actually showing up on National Weather Service radar as rain.
A dry and warm winter is being blamed for the outbreak — grasshopper eggs leftover from last season were able to survive the winter and hatched, causing a surplus of the insects.
Forecasters are left to distinguish if the green is grasshoppers or actual rain — and hopefully clarifying things for laymen looking at the maps.
Watch ABCNews.com's report on the infestation here:
[field name=iframe]