Split screen confuses CNN anchor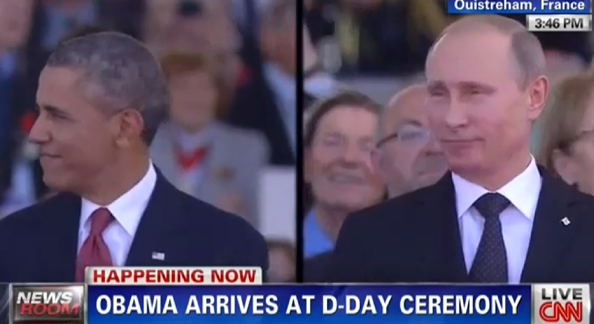 CNN correspondent Christiane Amanpour was confused by a split screen showing President Barack Obama and Russian President Vladimir Putin — thinking the two men were standing next to each other at an event marking the anniversary of D-Day.
As Mediaite notes, Amanpour was reporting live when she said "And there they are together!" she exclaimed. "Are they?"
"No, that's a split screen, Christiane, it's a split screen," anchor Carol Costello said back in the CNN studio.