Chicago CBS rolling out mobile weather lab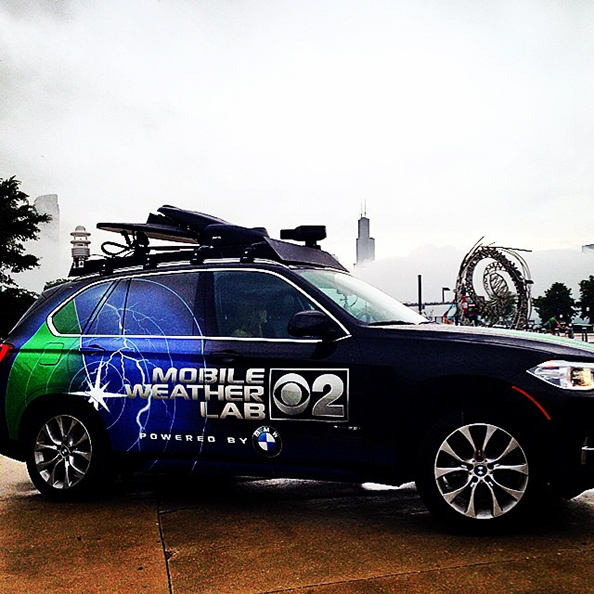 WBBM-TV, the CBS O&O in Chicago, is planning to unveil what it calls the city's first mobile weather lab.
The modified BMW, which is also sponsored by BMW, has been teased on Twitter and Instagram, but doesn't hit the road officially until Thursday morning.
The exact configuration and capabilities of the vehicle are expected to be announced Thursday as well.
WBBM-TV, as well as its competitors WMAQ-TV (NBC O&O) and WLS-TV (ABC O&O), already use station vehicles with a driver, reporter and videographer to stream live video during severe weather and traffic news.
During these uses, WBBM-TV uses the branding "Mobile 2," which is also sometimes used for general live shots around the coverage area.