Miami station debuts bold new set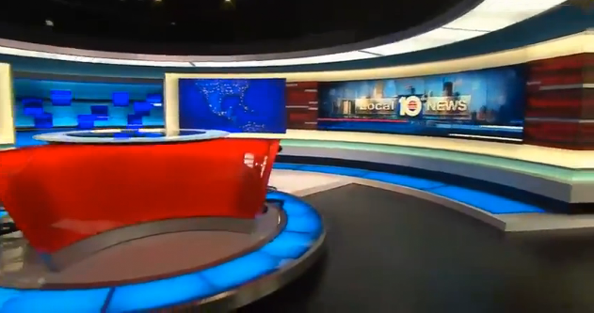 WPLG-TV, the ABC affiliate in Miami, has taken the wraps off its new set — and a new look that remains true to its colorful former set and existing graphics package.
The station, which moved to a new building in 2009, debuted what was dubbed the "stained glass" set at the time — a radical departure for local TV news.
It appears, that with this new set, the station is still using bright, vibrant colors to draw the eye in and match the market's vibrancy, but is using them within a sleeker, cleaner look that's more in line with set design trends of today.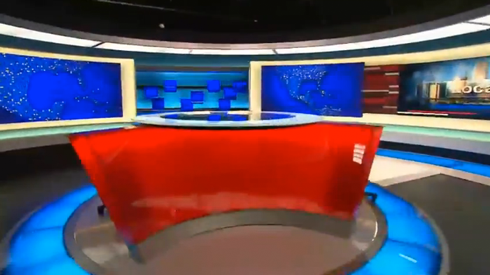 Suspended from the studio ceiling is a large, internally lit ring. That ring's curves are matched in the set found below, which features a wide swath of circular walls decorated with light colored bands, wood panels and video walls.
Many elements of the set, especially this header ring, seems to echo the design found at BBC News.
One side of the set features several vertically mounted panels that, together, form a massive video wall. Also included are additional video panels on either side of the anchor desk. It's interesting to note that the graphics being fed to those panels seem to be inspired by the block-like graphics used on "ABC World News."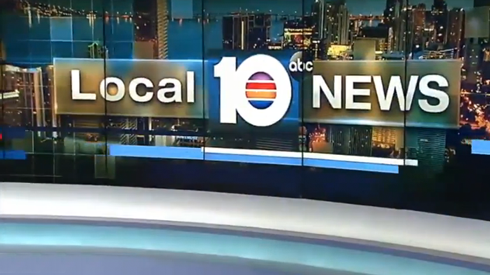 The anchor desk itself is perhaps the most eye-catching part of the set — its bright red, semi-translucent look conjures up images of a big bowl of Jello, the Kool-Aid man or something that might be found on a high tech spaceship's bridge.
Directly behind the anchor desk, the station has opted for a rather unique backdrop — several seemingly randomly placed square video panels layered in front of a static blue background. The look gives an interesting mix of motion and solid surfaces and also provides some interesting branding opportunities.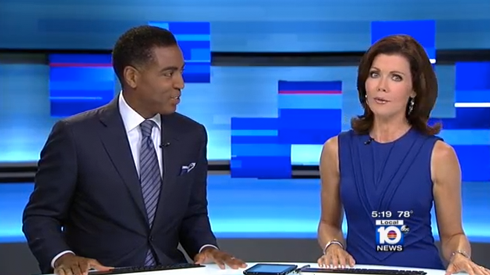 Meanwhile, the curved header element is mirrored, meanwhile, in internally lit rings and curved elements found in the set's risers.
Watch a timelapse of the set's construction below and browse a small photo gallery the station assembled.
[field name=iframe]