CTV updates affiliate studios in four locations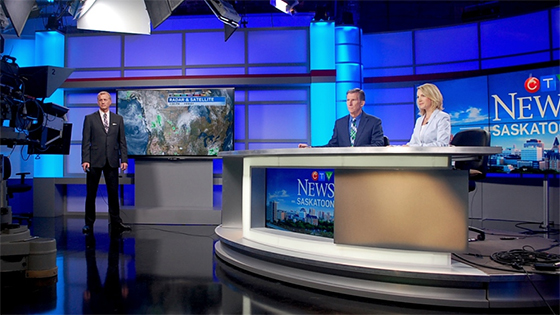 Four CTV News affiliates rolled out new studios this month, as part of a transition to HD production.
"This transition is not just an upgrade; an entirely new TV station was installed," said Bell Media Saskatchewan vice-president and general manager David Fisher on the CTV News website. "To pull this off while continuing to produce all of our newscasts in standard definition speaks to the amazing team of staff and managers here in Regina."
Also on NewscastStudio
CTV Atlantic, Ottawa, Regina and Saskatoon debuted new or updated sets that feature large monitor walls, backlit panels and roomy anchor desks.
CTV Ottawa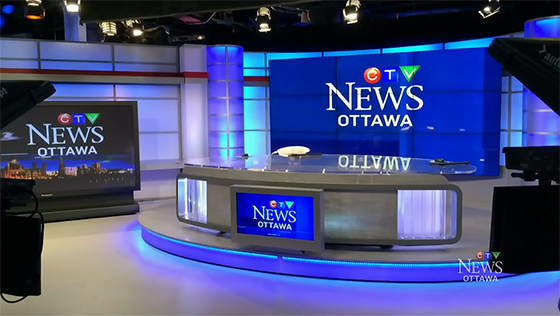 CTV Ottawa's set includes a 3×3 monitor array, the CTV trademark desk (used by CTV at the Vancouver and London Olympics), an interview area and a large multipurpose area.
CTV Regina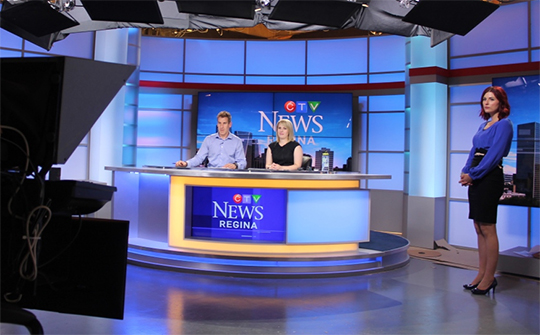 CTV Regina's set includes a 2×2 monitor array, multiple standup locations and a large curved couch.
CTV Saskatoon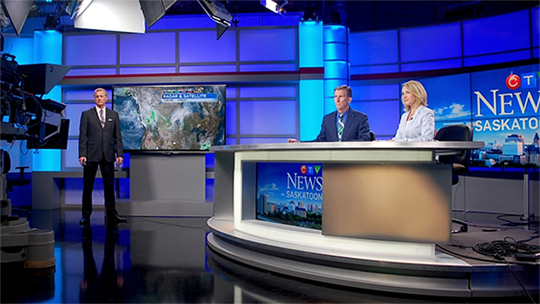 CTV Saskatoon's set includes a 3×2 monitor array, a large monitor to the left of the anchor desk and various standup locations.
Overall, it looks like Ottawa received the best HD upgrade.
All of the sets mix-and-match pieces and paneling, likely from Gelbach Designs. CTV Regina previously used Gelbach for another set design.
The backlit panels with their clean lines and bright blue coloring look nice on air, a definite change from the previous CTV sets. But, the over use of blue and grey make the sets very cold in tone. We'll see what the viewers think, now that they can view the news in HD.