ABC News updates main studio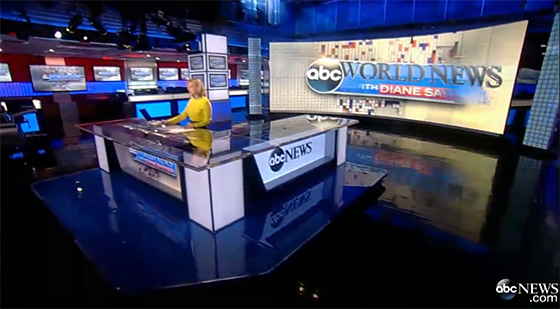 Last week, ABC News quietly updated its main studio in New York City. The change? A 12×2 curved monitor wall was added behind the anchor desk, replacing the 16×9′ rear projection screen.
While using monitors instead of an RP may save space, and a bit of money, they add lots of lines to the background as they're not seamless. This was popular in the mid-2000's, remember the original "Situation Room" and its cube RP wall, but seems almost silly now.
Sometimes those lines can be used as a design element, but not when it's projecting one solid picture.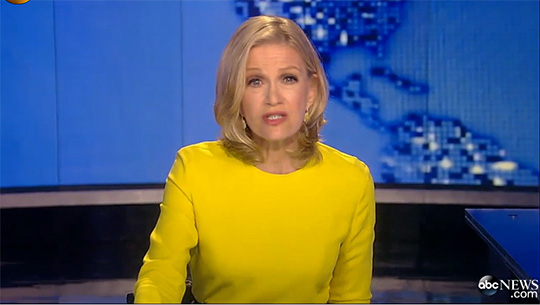 Curved monitor walls are the new "in" thing as well. Do they add a lot to the presentation on air? Well, that has yet to be seen.